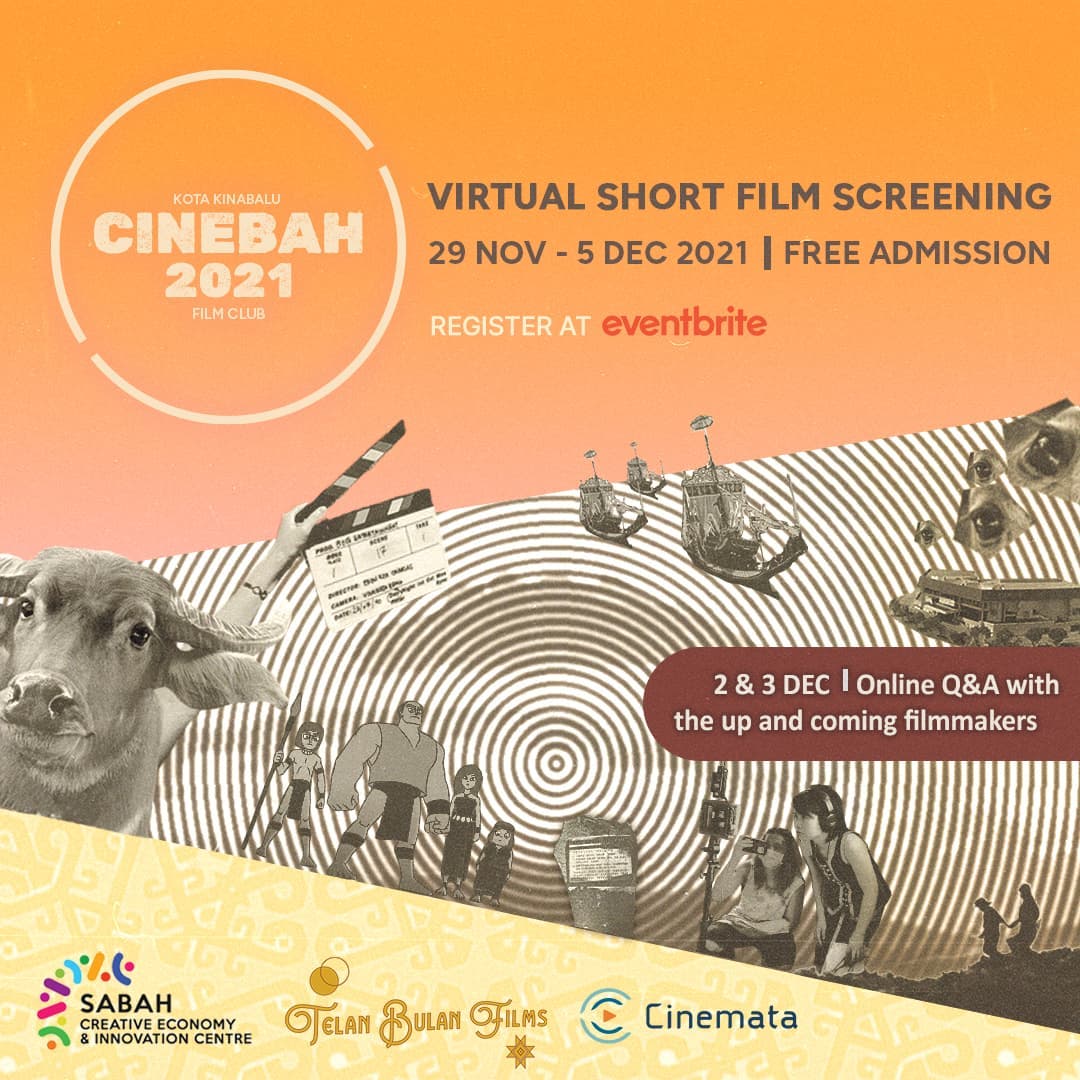 Presenting CineBah 2021 – a virtual short film screening announcing a new generation of Sabahan Filmmakers!
From the 29th November to the 5th of December, award-winning short films by Sabahan filmmakers will be available to view online from anywhere in the world. This will be accompanied by a live Q&A session with the directors on the 2nd and 3rd of December, moderated by Bebbra Mailin and my self.
From Kota Marudu, Sandakan, Kota Kinabalu and more, the 8 selected short films ranging between 7 – 20 minutes long were made by filmmakers from across Sabah, sharing stories from the heart!
Register now via eventbrite to get free access to the short films!
https://bit.ly/Cinebah2021 (case sensitive)
Details:
– Free Registration | Register now via: Eventbrite link.
– Date: 29 Nov – 5 Dec
– Q&A Session with the directors: 2nd and 3rd December (7.30 – 9.30pm) / via Zoom
– Private film link will be shared with registered guests via Eventbrite
Supported by the Sabah Creative Economy and Innovation Centre (SCENIC) and Cinemata