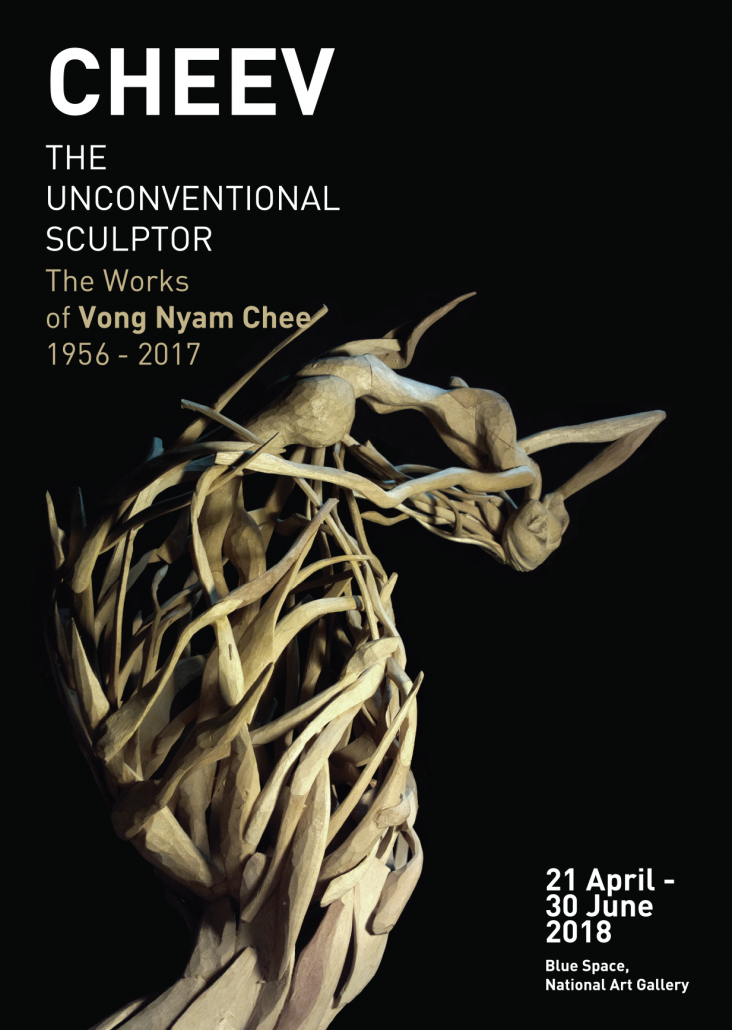 This special exhibition in memory of Vong Nyam Chee s a collaboration between the National Arts Gallery and G13 Gallery with support from the family and friends of the late sculptor. The self-taught artist known as Cheev was a unique individual whose creative output is a firm statement of his singular artistic vision and will to live. He had started his career as an adman in the advertising industry in the 1980's but left that highly competitive, high pressure environment after nearly three decades to turn to and honour his true calling as an artist.
This exhibition not only brings together 50 exciting sculptures made of wood but also showcases the artist's early and non-sculptural pieces including his original drawings, comic sketches and other item, revealing a broad repertoire of skills of a man who later discovered great joy in putting together little pieces of unwanted scrap wood and turning them into beguiling spirals and dynamic, lively miniature and giant figures.
Though there is never a shortage of skillful and creative talents in the local visual arts scene, sadly, the emphasis in the professional artistic output over the years has been pretty much confined to accessible subject matters and a narrow range of styles. The unsurprising result is the supplantation of the personal and the particular by the popular and the banal. Where does one look to for the earnest and unabashedly individualistic in art?
The Unconventional Sculptor is a significant endorsement off the power and uniqueness of the idiosyncratic talent of the untrained . It serves as a reminder that a refreshing alternative does exist in contrast to the prevailing practice that hastens to eschew the individualistic and the subjective. Ironically, these are the very same qualities that elevate art and render art-making distinct from other human meaning-making pursuits.