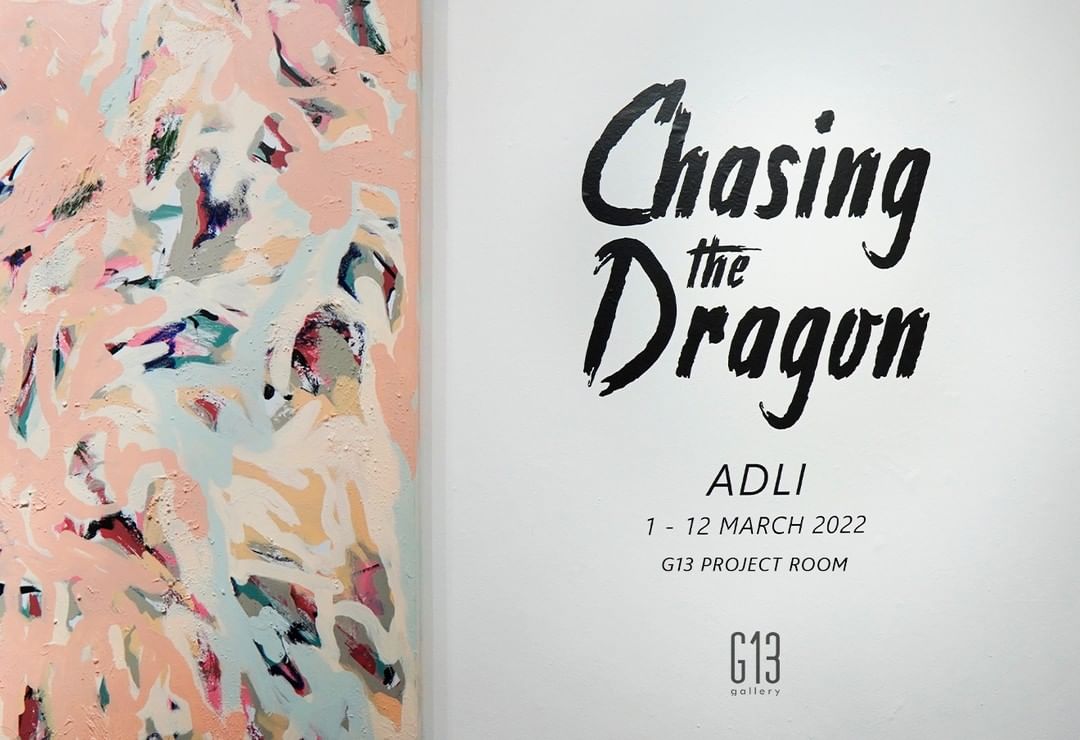 G13 Project Room is proud to present CHASING THE DRAGON, a solo exhibition by their emerging artist, ADLI. A total of 7 paintings are shown in the exhibition.
This new series of works is inspired by one of the mythologies in China, Longmen, which means 'the dragon's gate'. Adli emphasizes the Asian version of the dragon which is celebrated; the evolution of the koi becoming a dragon brings determination and perseverance for people and has deeply influenced Adli's life and work for years.
CHASING THE DRAGON by ADLI is now showing at G13 Project Room from 1 to 12 March 2022. Visit them now to celebrate the art! The gallery opens daily from 11 am to 5 pm, closed on Sundays and Public Holidays.
For more information: