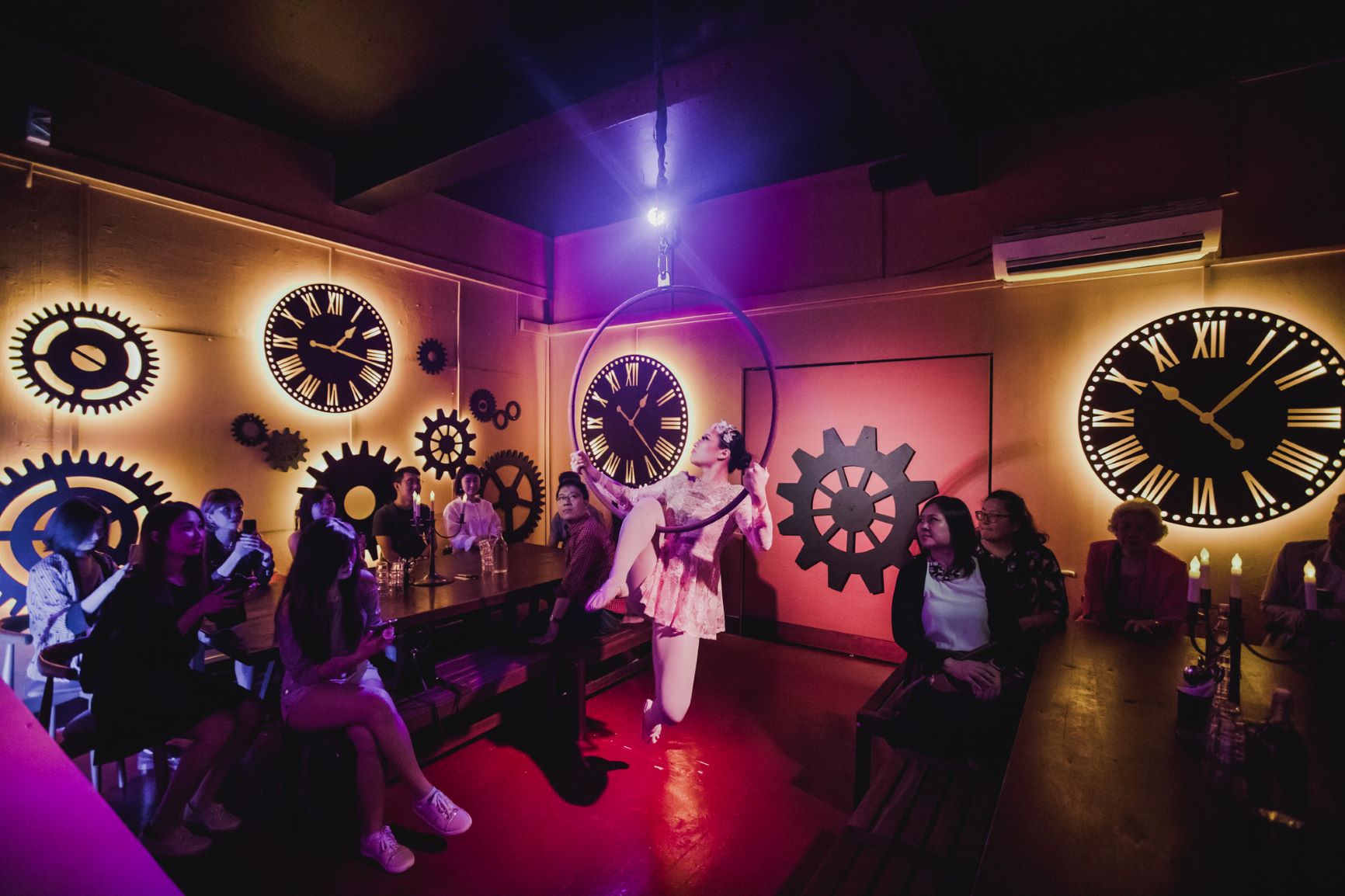 ANDSOFORTH is casting! Singapore's leading immersive theatre company is looking for more talent! Come down this October for their casting call for a chance to be part of their next production.
Previous works include, 22 Stories (Asia's largest immersive interactive theatrical museum)- www.22stories.com.sg, Dinner in Wonderland, The Imaginarium of Disco David, Adventures in Grimmsneyland, Marie and The Nutcracker, The Wonderland Cabaret and more…www.andsoforth.com.sg
who we are looking for:
#1 Various Norse Mythology Characters for Immersive Theatre Show
Show dates: 21st Nov 2019 to 12 Jan 2020
(Thursday, Friday & Saturday Evenings)
Rehearsal starts on 1st Nov 2019
Age: 18- 40 years old
• Have an excellent command of the English language.
• Be able to adapt to various accents. Eg. British, Scottish, Scandinavian… Or be willing to learn and workshop it.
• Be able to role-play and improvise unscripted conversations either with participating  audience or other cast members.
• Additional hobbies like Ariel hoop, pole dancing, martial arts, multidisciplinary dance will have an advantage
#2 Birthday Party Hosts (Full Time/ Part-Time Position)
Every Fridays, Saturdays & Sundays.
Age: 18- 35 years old
Interested parties, please send your:
-Full Name & Age
-Contact Number
-Preferred Date & Time Slot for Audition
-Recent Headshot & Full Body Shot
-CV
-Showreel & Past Projects
Recent Head Shot & Full Body Shot to [email protected] and include "Malaysia Casting" in the subject title. Only shortlisted candidates will be contacted.
Audition dates: 4- 6 Oct 2019
Event Dates
Website
For Enquiries