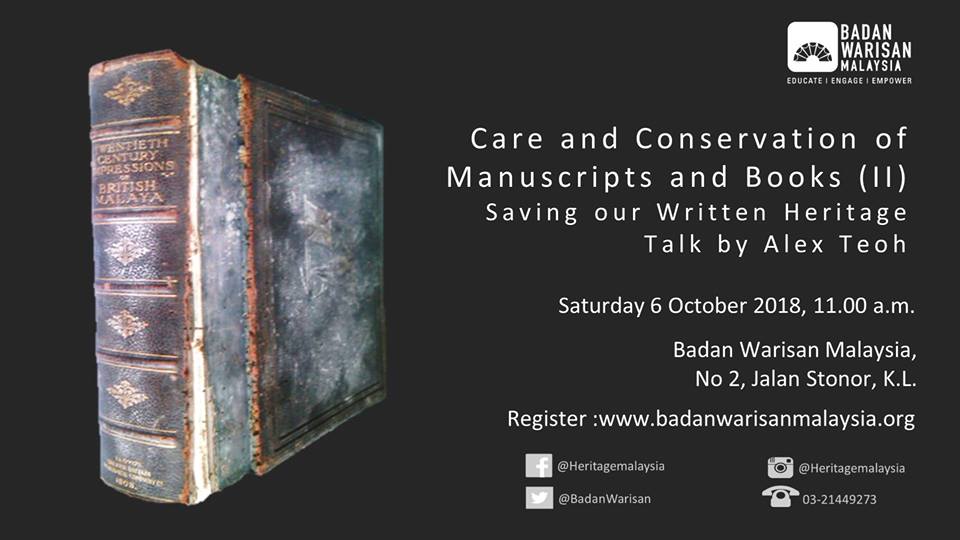 Care and Conservation of Manuscripts and Books (II)
– Saving our Written Heritage
Alex Teoh is a paper and book conservator, active in restoration and collection care for rare manuscripts, collectible prints, ephemera, antique maps and antiquarian books.
Trained in UK, he has been working on various heritage centres, libraries and private collection in Malaysia, Singapore and Brunei.
Since his first talk at Badan Warisan in 2012, Alex returns to share further on the conservation and restoration scene in Malaysia and our Nusantara area.
Alex is a member of International Institute of Conservation of Historic and Artistic Works (IIC) and the Society of Bookbinders in UK.
Locally he is a member of Badan Warisan Malaysia and Manassa (The Indonesian Association of Nusantara Manuscripts).
Event Dates
Venue
Website
Tickets Link