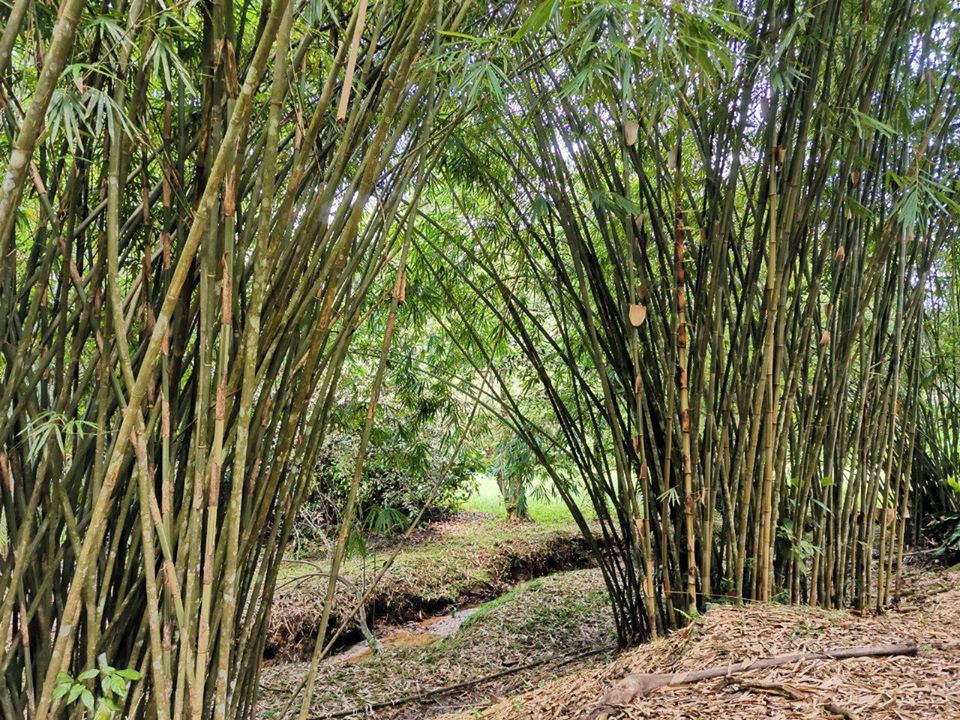 Escape to the lush urban jungle of Rimba Ilmu Botanic Garden here in University of Malaya and learn all you can about bamboo from an ecologist, artist, chef, community leaders, craft practitioner and many more. There will be forum, workshop, fresh food made by chef Umar, booths, arts and crafts by the indigenous peoples, guided walks and demonstrations. Admission is FREE for all except the workshop. Check out the event page here:  Buluh in the City
SEMBANG BULUH
Sembang Buluh is a forum on urban spaces and community interaction with garden. The discussion is on how our urban green spaces can be used for more than purely aesthetic purposes, but also sources of biodiversity, materials, food and community activity.
Moderated by
Thary Ghazi Goh from Urban Biodiversity Initiative (UBI)
Speakers
Angela Hijjas from Rimbun Dahan
Khim Joe from Kebun-kebun Bangsar
BAMBOO-THEMED CYANOTYPE WORKSHOP by BALQIS TAJALLI
This workshop uses sun printing method which are produced through the cyanotype process. Sun prints are photographic prints using either found objects or photographs on transparencies that are exposed to sunlight. Do take note that fees are charged for the workshop. You may register at the event here https://www.facebook.com/events/2455424434678001/
There will also be a free guide walk in the garden's bambusetum, and mini activities including bamboo leaf-folding demonstration. Projek Dapur Umar (@projekdapurumar) will be cooking up bamboo-centered food available for purchase at their popup booth.
HOW TO GET HERE
By private vehicle
Both facilities can be located easily on Waze or Google Maps.
By public transport
Rimba Ilmu: Take bus T815 from Phileo Damansara MRT. Get off at UM's Akademi Pengajian Islam (API) stop, walk further down the road, and turn right at the junction. Rimba Ilmu is behind the UM Arena stadium.
Check out Urban Biodiversity Initiative and The Rimba Project here:
UBI is an independent collective for urban ecology research, conservation and environmental education. We are based in Kuala Lumpur, Malaysia
Website: https://ubi-my.com/
The Rimba Project is a campus sustainability and urban conservation Living Lab with a mission to protect, document and promote biodiversity on campus and beyond. In collaboration with UM's Department of Development and Estate Maintenance (JPPHB), the Rimba Project works to introduce ecologically sound principles in campus development.
Website: umrimba.wixsite.com/umrimba1
Facebook: https://www.facebook.com/umrimba/
Instagram: @umrimba