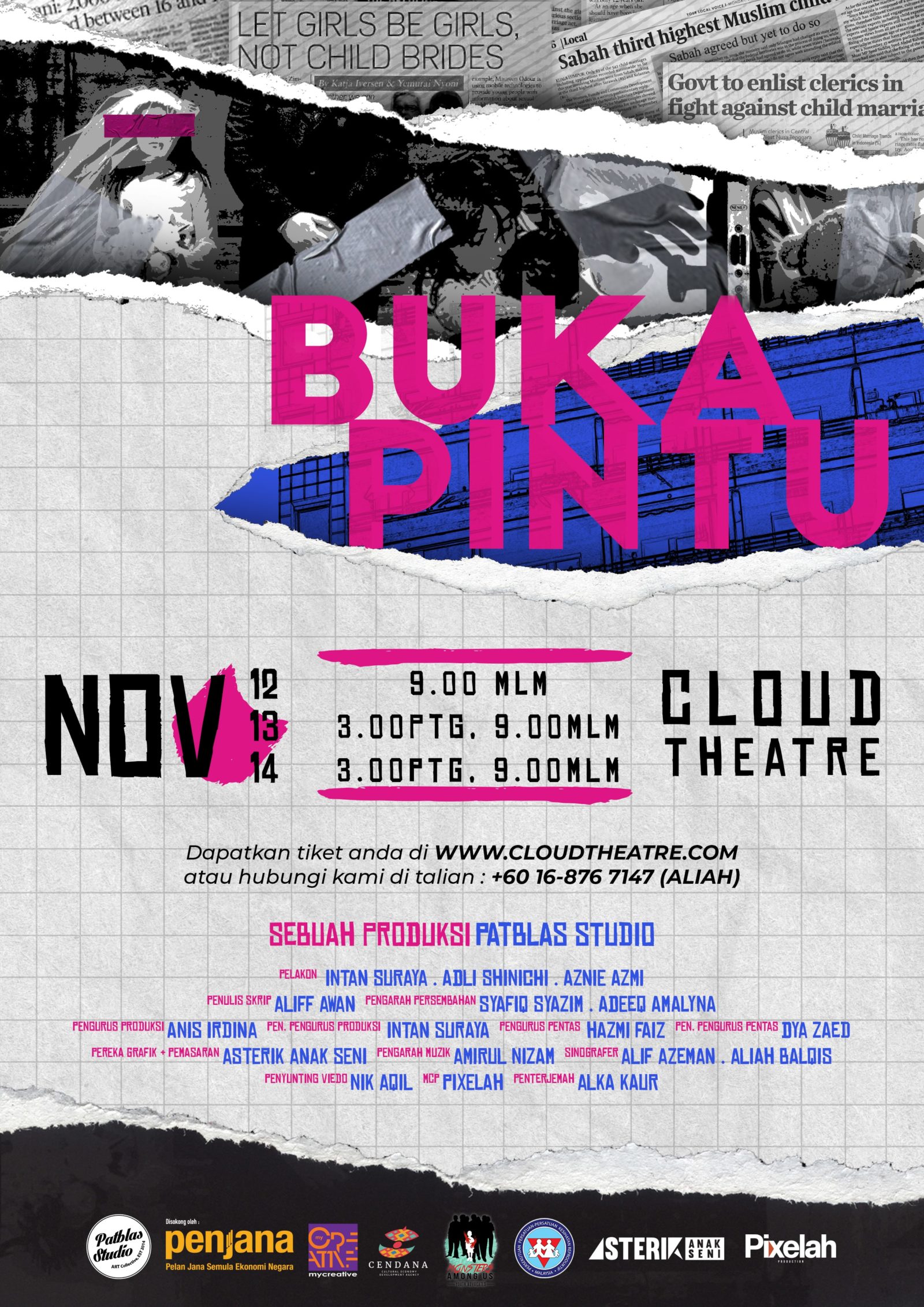 Buka Pintu: Sebuah Teater Verbatim
Without respect, nobody will open their door.
Farah, Solihin, and a 12-year-old child named Puteri live in the same flat. While their ages differ, their story is the same.
Farah, a woman with a sudden wave of enthusiasm after watching a video online, finally gets to interview Solihin. Experiences are meant to be shared, but Solihin was shy and unsure. Love, pain, courts, counsellors, and Kuala Lumpur – not something he wishes to relive.
Puteri, on the other hand, a young child who loves to play with the doll gifted to her by uncle. Until uncle enters her room to "play" along…
Uncle made her promise, and he told Puteri that breaking the promise would lead her to hell. Will Puteri be able to tell us her story?