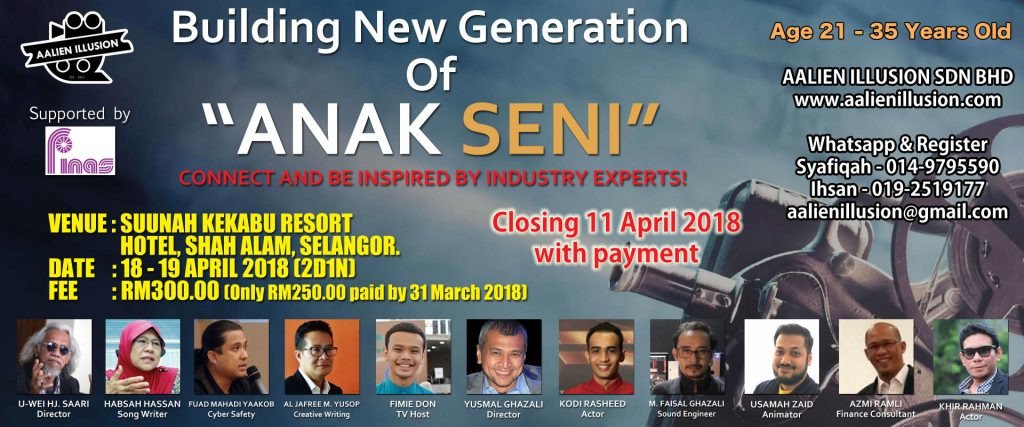 This event is focusing on young generation in creative industry. We focus on seniors involving in film making industry sharing their thoughts, advices and experiences. We hope with the exposure the young generation can spread their wings in the industry and get a grip about the industry. In addition, this event will also help them build their way into the industry by getting a lot of helpful guides, information and knowing the industry better from their experienced seniors.
Objectives
To prepare young generation to face real challenges in the industry focusing on surviving and to make living (jobs)
To deploy survival knowledge and skills to use in the industry
To educate young generation of anak seni about media exposure and financial management
To raise awareness in working closely together and building/sustaining networking
Moderator: Sue Ahmad
Note: Meals, accommodation, t-shirt and goodies bag are provided.
Event Programme : Download
ANNOUNCEMENT: We extended the closing registration date from 23/3/2018 to 31/3/2018. So grab this opportunity and join us!