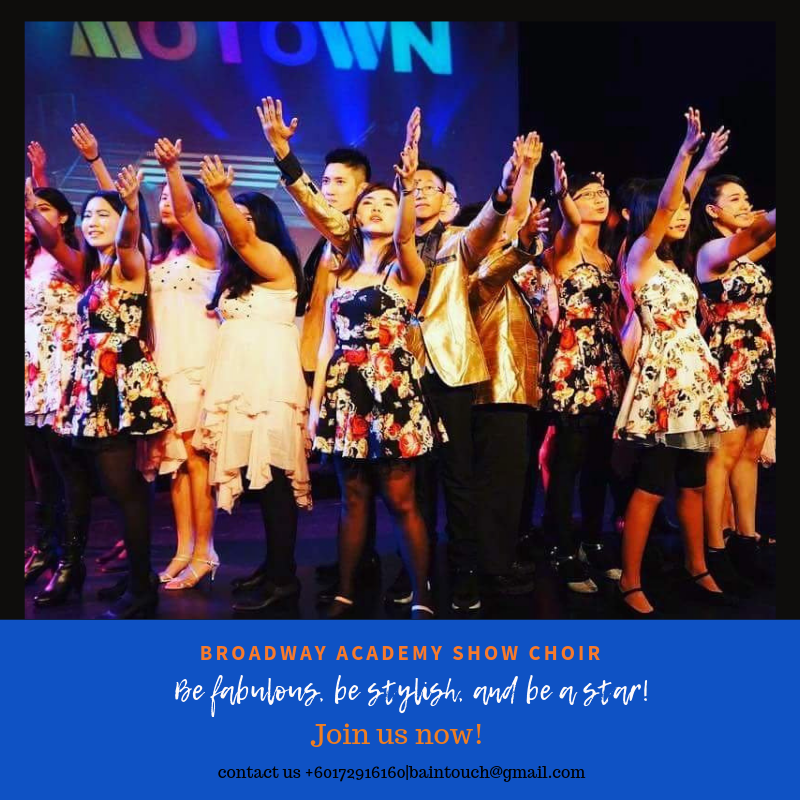 Weekly lessons that trains you to dazzle and be a star on stage! It is your gateway to Musical Theater!
Show Choir is a dynamic team that sings as a choir and dance as an ensemble while being the best version of yourselves in style and fashion!
No experience, no audition is needed!
Open to age 13 to 20 years old. Take your lessons up to Diploma!
The classes is on Saturdays at 1:30pm to 3:00pm at Broadway Academy.
Contact us for more information and details at +60172916160 or email us at [email protected]