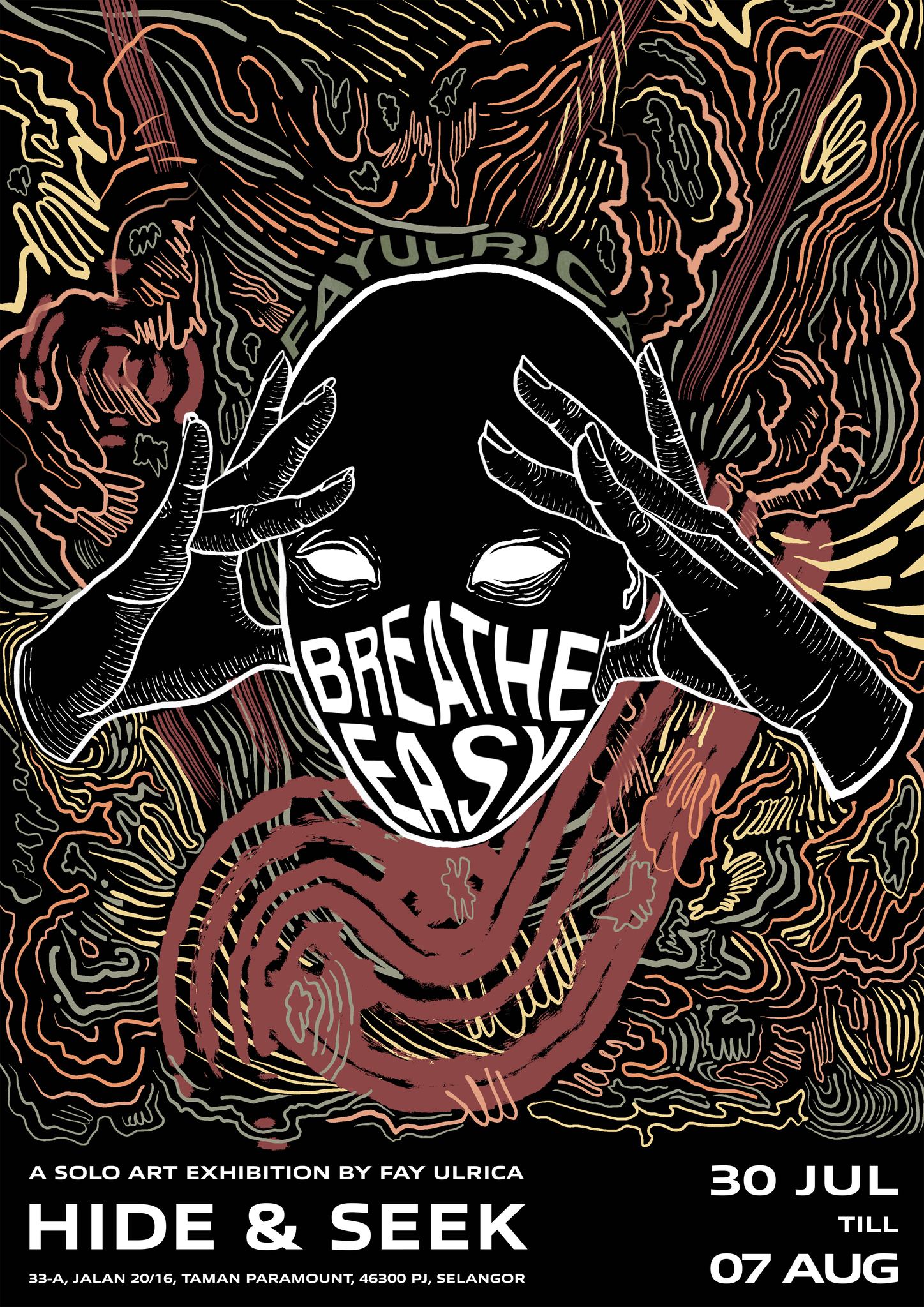 HIDE AND SEEK presents BREATHE EASY, a solo exhibition by upcoming artist Fay Ulrica.
To 'breathe easy' is to be relaxed or relieved from anxiety, stress, and tension. This exhibition explores the catharsis of art and its capacity to untangle the complexities of human experience and individual introspection.
The exhibition is an honest portrayal of the artist's attempts to discharge emotions and expose what lies underneath, ultimately unveiling the power that art has to heal and restore.
The body of work is made up of self-portraits and reflections created across various mediums that include doodles, journal inventories, paintings, and digital illustrations that transform the memories, uncertainties, and surrender of its maker into an overarching image of catharsis.
Venue: Hide and Seek Coffee
Opening Reception: 30th July 2022
Time: 7pm – 10pm
Exhibition: 30th July – 7th August 2022
Exhibition viewing open to all.