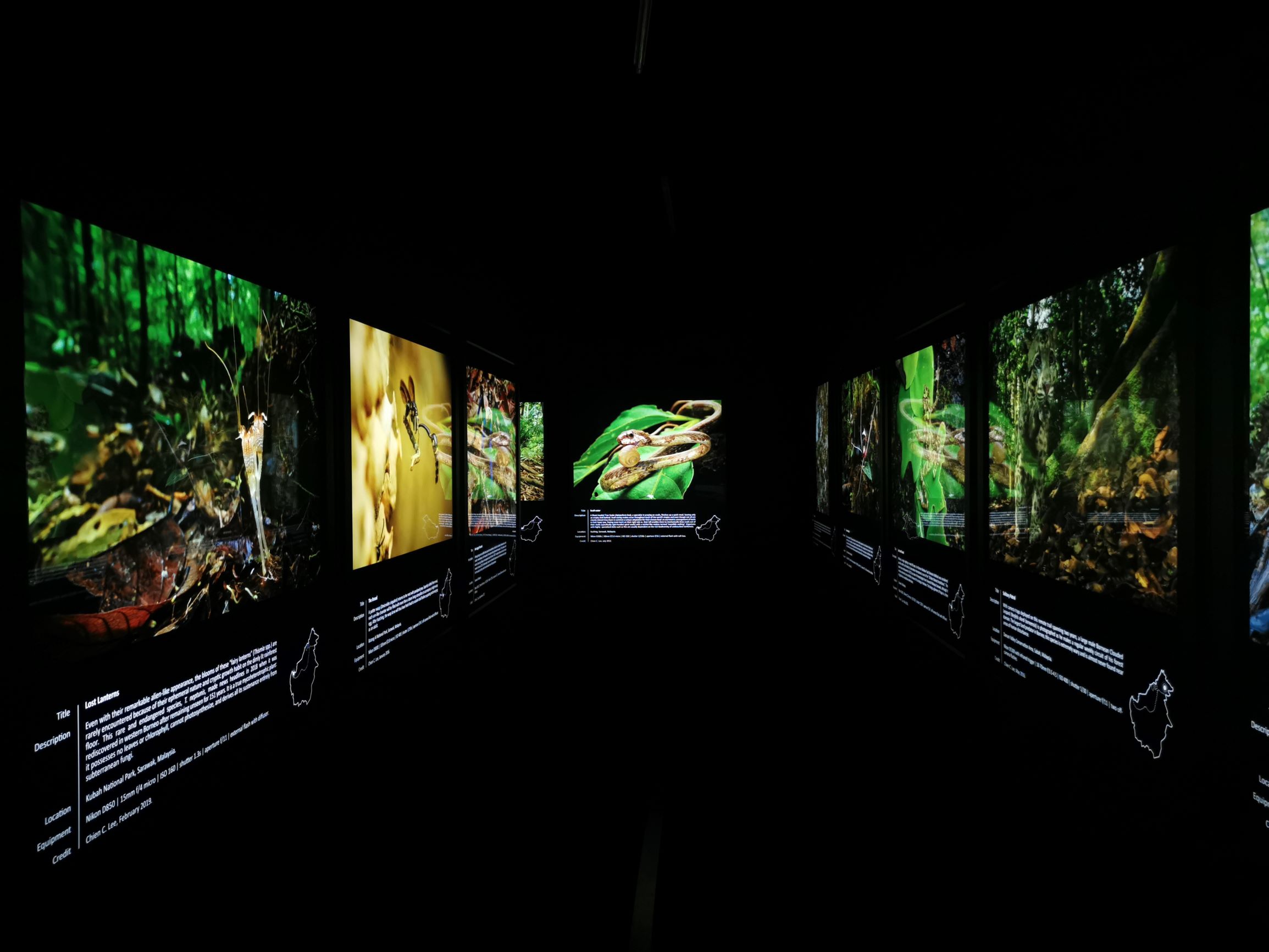 Immerse yourself into one of the thickest rainforests in Malaysia at the Borneo's Tree of Life Exhibition here in KL at GMBB, creative community mall that believes in meaning-making. It will be featuring a wide range of unique flora and fauna photos. This exhibition spans fifteen years of Chien C. Lee's work in Borneo, with images selected to convey not only the extreme diversity of the island's rainforests but also their interconnectedness and fragility; a window onto the Tree of Life.
Captured by biologist turned photographer, Chien Lee is an avid naturalist with an incurable fascination with Borneo's rainforest. His photographs have been widely used by international publishers, including National Geographic, Smithsonian, and the BBC. You will be impressed with the stunning images of the discovery and rediscovery of new and lost species with clever adaptations for survival and interesting stories behind each photo. These pieces are intended to inspire an appreciation of nature and to encourage the viewer to venture into the forest themselves; thereby seeking their own deeper understanding of the wonder of life.
ENTRY IS FREE TO ALL! Join us in a tranquil journey at the Borneo's Tree of Life Exhibition on Level 3 of GMBB Kuala Lumpur! These amazing photos will not just blow your mind away but also ignite your other senses – with sound provided by Chien and smell provided by GMBB's scent partner OLFAC3.
Follow GMBB official Facebook Page https://www.facebook.com/gmbbkl/ or GMBB's official IG https://www.instagram.com/gmbb.kl for more updates on various interesting events.