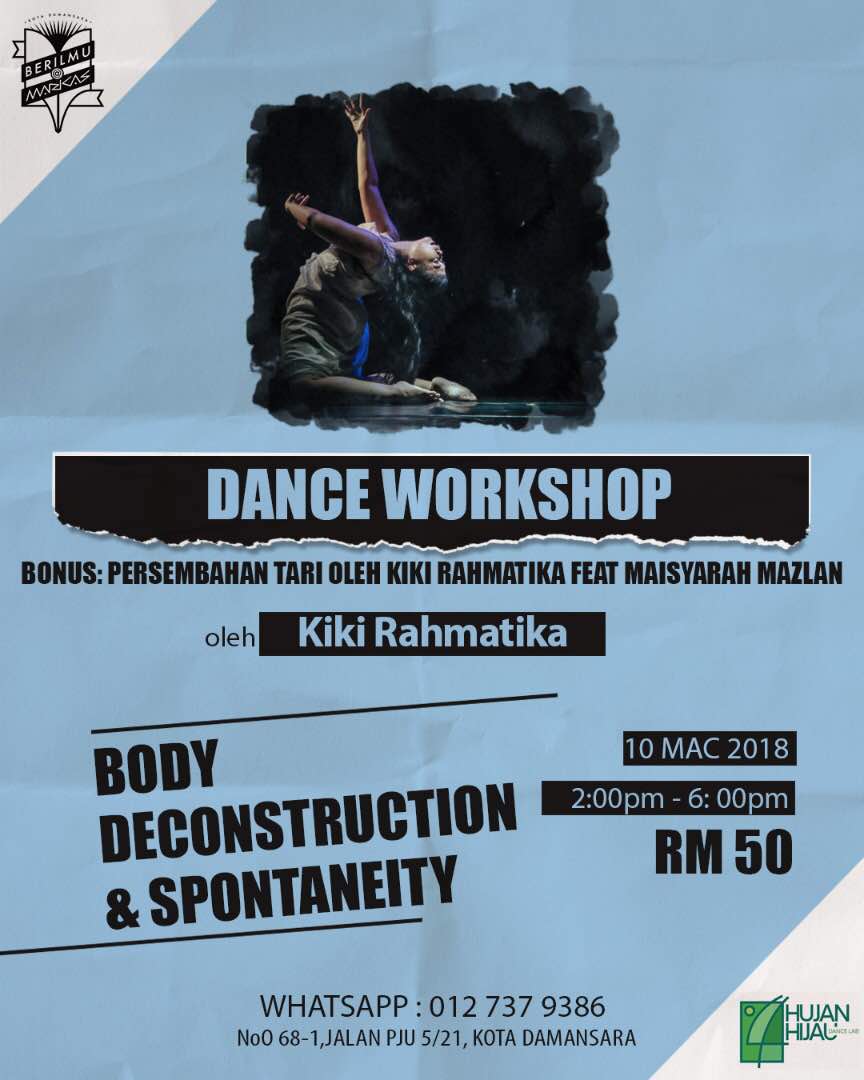 Body Deconstruction is one of the dance methods that was researched and created by Kiki Rahmatika (Indonesia). Body Deconstruction here is an "external" effort that is used to provide stimulation to the body in order to create the possibilities of motions/movements or recall the organic forms of the body. "Body Deconstruction" helps you disassemble and create new motion possibilities that have not yet been translated by the body.
Kiki Rahmatika was born in Lampung, Indonesia. Kiki started dancing when she was 5 year old at Lalita Kusuma dance studio. She holds a Master of Arts (Dance Creativity) from Indonesian Institute of the Arts, Yogyakarta. She's also the founder and creative director of her dance group called Hujan Hijau Dance Lab. Since 2005, she has been actively involved in the art world as a choreographer, dancer, actress and also as a speaker for several dance seminars/conferences in Malaysia and Indonesia. She often collaborates with Asian artists.
**This workshop is suitable for adults and kids.