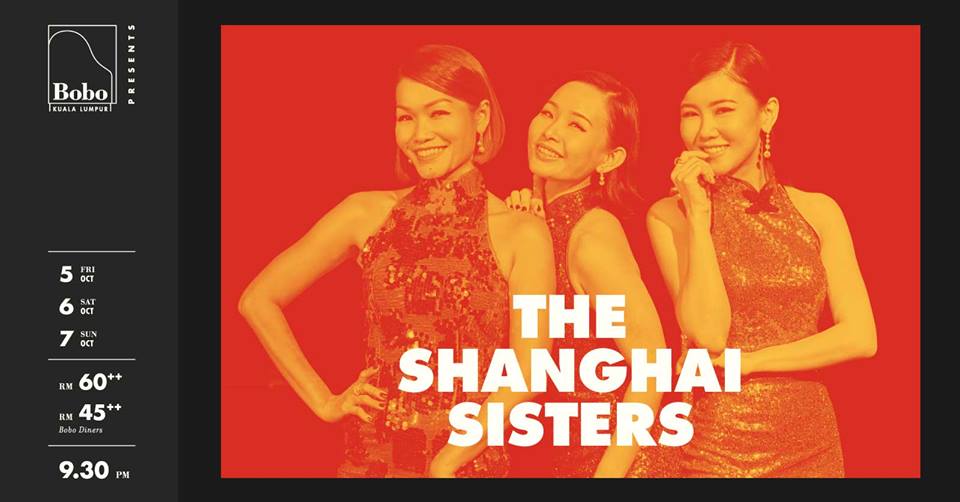 BoboKL presents – THE SHANGHAI SISTERS
An ode to the good old Golden Days—Janet, Winnie and May are back to deliver a heady mix of Old Shanghai, Grand Malaya, and Romantic Hollywood, backed by a collection of leng chai's led by Tay Cher Siang; the WVC—Malaysian Jazz Ensemble. The Shanghai Sisters will shimmy and shake for three nights in a row in an extended weekend show!
Don't shy-shy, it's time to Shanghai!
Book early to avoid disappointment! Call 03-2092 5002.
Dine with us before show!
Shows:
Friday 5 October — 9.30 pm
Saturday 6 October — 9.30 pm
Sunday 7 October — 9.30 pm
RM 60++
RM 45++ for Bobo Diners
Event Dates
Venue
Website