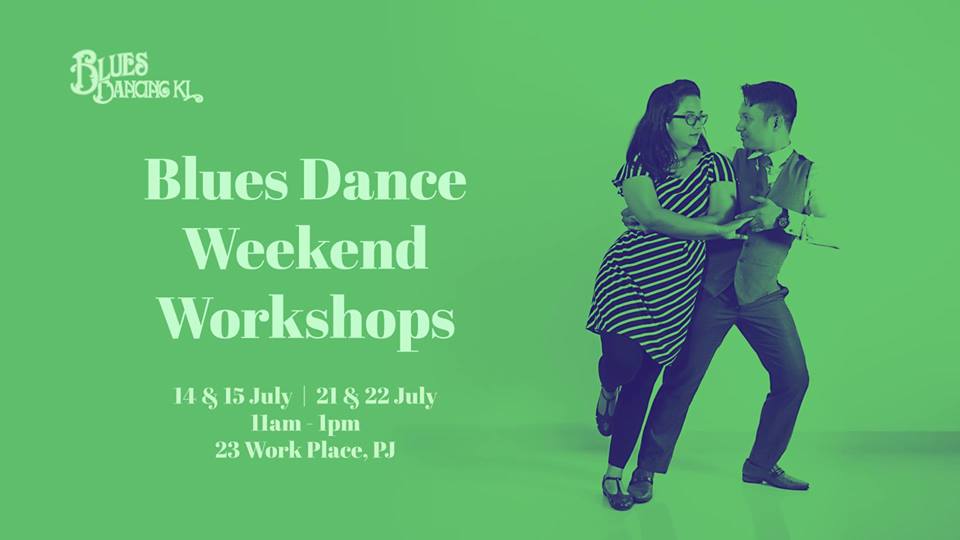 Improve your blues dancing with our weekend workshops! Our instructors are here to share with you their tips on how to put your best foot forward, polish your skills, and introduce you to concepts that will help you shine on the blues dance floor.
Prerequisite: Taken at least 1 taster class at our Wednesday Night Blues socials
Weekend 2: 21 & 22 July
Spice up your blues dancing moves! Whether positioned side to side, switching from open to close positions, or moving in a line, we'll delve into concepts that will help you work with your momentum and flow. This weekend will then end with a primer on some sweet dips.
DATES: 21 & 22 July 2018 (Weekend 2)
TIME: 11am – 1pm on all days
LOCATION: 23 Work Place, 23, Jalan 17/21, Seksyen 17, 46400 Petaling Jaya
FEE: RM120 for each weekend, RM220 if you sign up for both weekends
Sign up at https://goo.gl/forms/ZfWD9gpWBvkzugS43