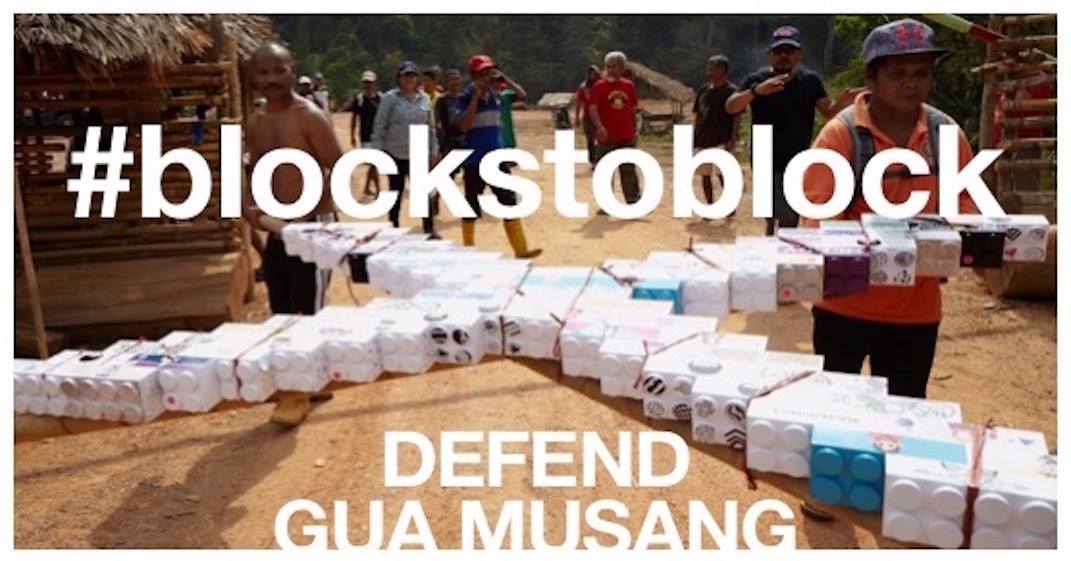 To raise awareness and funds for the oppressed Orang Asli Temiar of Gua Musang, we're building a symbolic 'blockade' at the Ground Floor of Publika. A piece made of over a hundred unique artworks drawn or printed on blocks.
HELP SAVE A FOREST, AND A PEOPLE.
BE PART OF THE BLOCKADE
You can be part of the fight for Orang Asli land rights just by buying a block. Proceeds go towards food or vital supplies for displaced Orang Temiar and rehabilitation of destroyed homes.
(Note: all purchases count as donations, meaning they are tax-deductible!)
JOIN US IN A STATEMENT OF SOLIDARITY
'#BlocksToBlock Gua Musang' runs 23 – 29 May 2018. Please help us spread the word! We — and the besieged Orang Temiar — thank you.
More info on the campaign and plight of the Gua Musang Orang Asli can be found here https://www.facebook.com/BlocksToBlock/