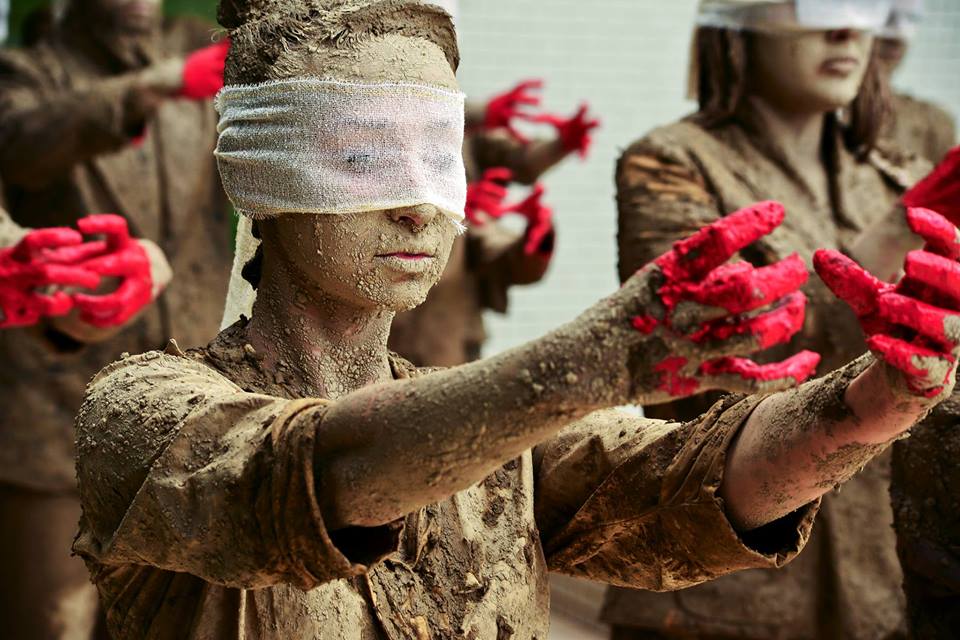 Men and women, dressed in business attire – the everyday armour of the metropolis – are covered in clay and blindfolded. They walk slowly on the streets, poetically interfering in the city's everyday flow. Blind, an urban performance, is presented as an open work with many interpretations – does it represent the reduction of our humanity to productive function and capitalism? Have we become petrified in the ever-churning wheel of capitalism and money?
Eyes are definitive of our identity and how we connect with one another. When we cover them, the human connection disappears. We become all the same, indistinguishable from one another. How can you look into the eyes of a friend when you are 'blind'?
Blind will consist of Penang's local people who will plan the routes and actions themselves, ensuring this artwork is relevant to our city – what makes George Town blind? What are we blind to?
Blind was born in Brazil and has been performed in cities all over the world.
Times and location coming soon… keep an eye on this page for real-time updates.
Learn more at: https://georgetownfestival.com/programmes/blind
Photo credit: Flavio Benedito Conceição
Event Dates
Venue
Website