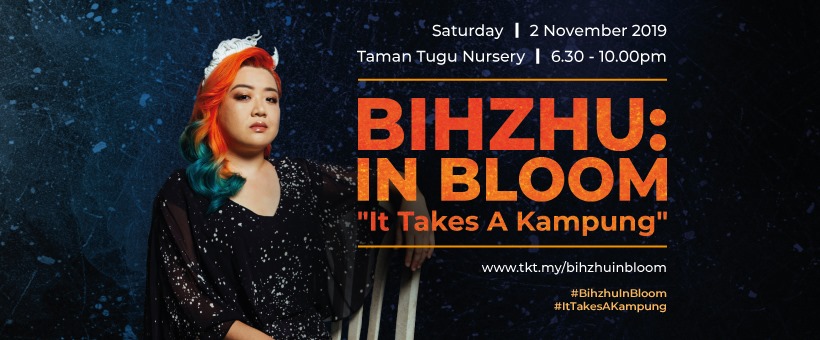 Bihzhu: In Bloom is a special showcase that marks the new chapter in Bihzhu's musical journey, preceded by the release of her new single "Nowness".
This is made possible only by the generosity and support of her collaborators and fans, so with the tagline "It Takes A Kampung", this event will celebrate the strength of community and the power of human connection.
Featuring:
DJ Robotron 5000
Bubble artist Kapten Buehbossa
Ecoeveryday
Eats, Shoots & Roots
Carabelle Cheong
Whimsical Gelato
KL Scenarium
And many more!
This event will be hosted by Edwin Sumun.