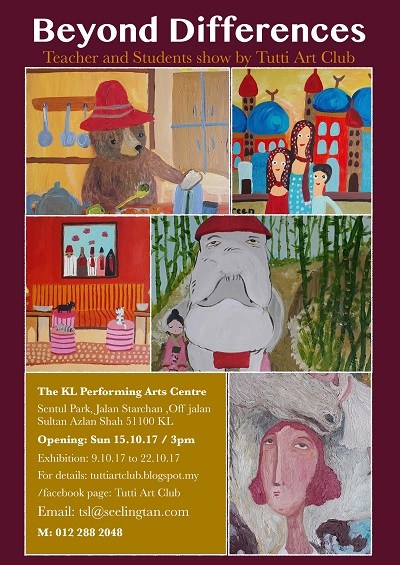 This is the 7th annual show organized by Tutti Art Club. This group show will showcase works of Artist Seeling Tan with a group of students who are normal and also those who have learning challanges. Art show no barrier and we all come in as group to celebrate the differences of each individual. There is no disability in our creations, each and everyone can paint equally well.
Presented by: Tutti Art
Date & Time: 15th Oct 2017 @ 3pm
Launch of Art Exhibition at 3pm with students short violin and cello performance at 3pm.
Exhibition will be held from 10 – 21 October from 10am – 10pm.