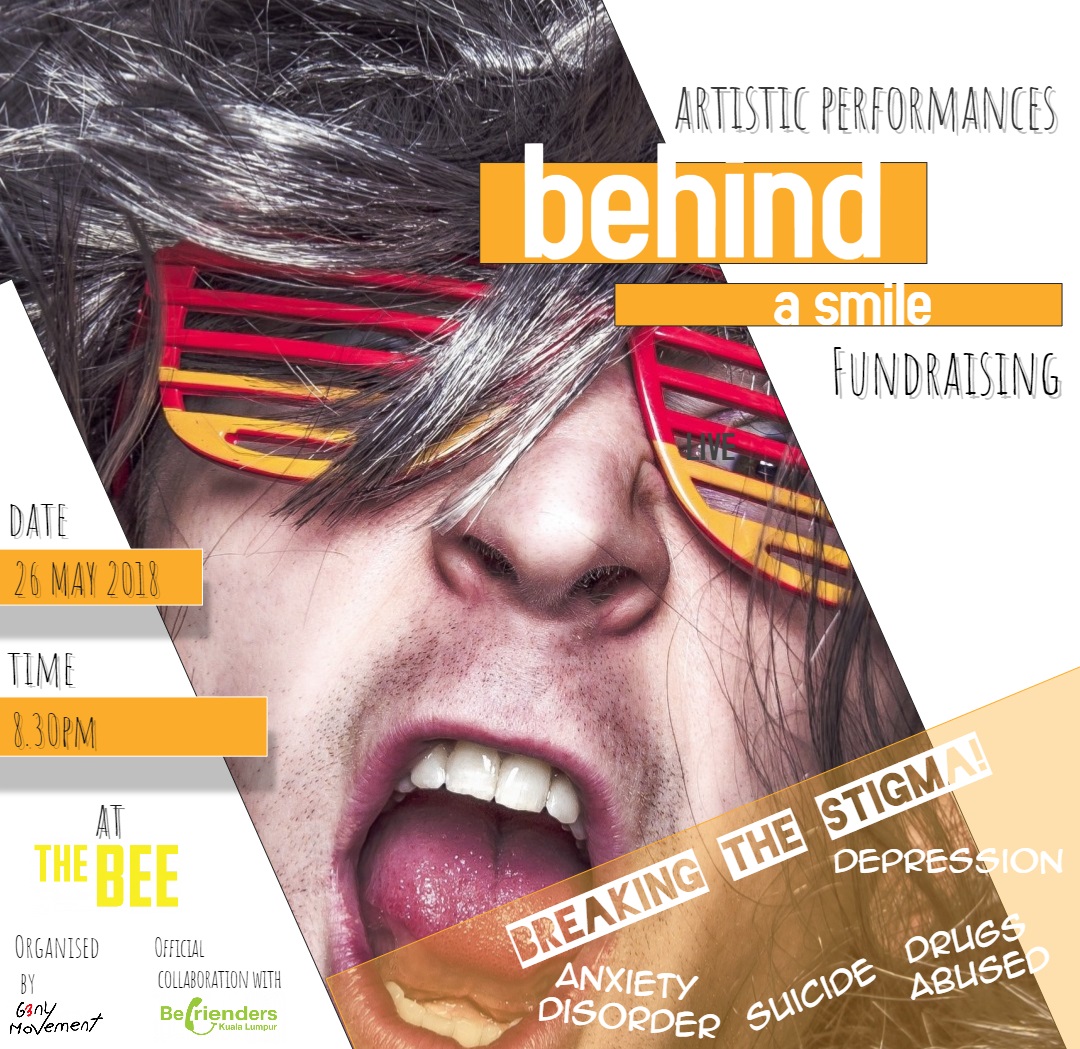 Gen Y Production Asia is collaborating with Befrienders Kuala Lumpur to host a fundraising event in creating awareness to the society on Mental Illness through arts and music.
Event will be held at two venues on different dates:
Venue: The Nomad Malaysia, Subang Jaya
Date: 5th May 2018 (Saturday)
Time: 3.00pm -4.30pm
Venue: The Bee, Publika
Date: 26th May 2018 (Saturday)
Time: 8.00pm – 10.00pm
Theme: Breaking the Stigma of Mental Illness
We are looking for aspiring artists, singers, dancers, actors, story tellers,poets etc. to showcase your talents in supporting this event for a cause. This will be a great platform for all performers and great PR mileage.
Limited slots available. Please submit your details to [email protected]
– Full Name:
– Type of Performance:
– Contact No.:
– Venue Preferred: The Nomad Malaysia / The Bee
Thank you.