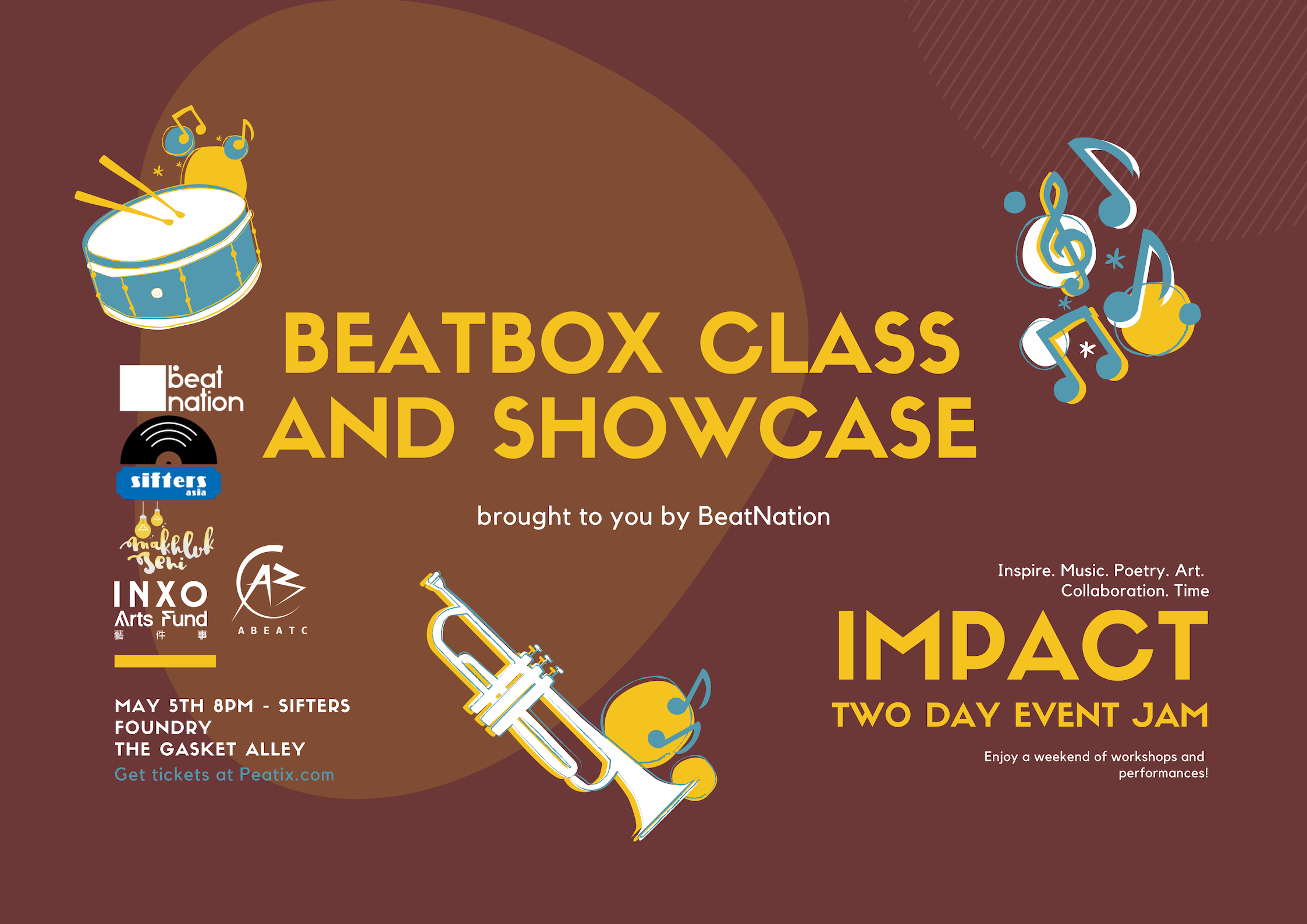 Beatbox Introductory Class for all
What is beatboxing and how can I learn it? Well then join this class and your questions will be answered! ABeatC from Beatnation will be teaching you the fundamentals of beatboxing and how to be your own beatbox teacher!
Price is RM30, which will also give you access to all the other shows happening on the same day!
If you've bought the RM20 ticket, just pay an extra RM10 at the door, depending on availability of seats.
Learn how to Beatbox, reading time signatures and understanding flow. Beatnation's Lau, organizer and community leader will be showing you the ropes, climb and route when it comes to making fantastical sounds with your mouth, tongue and other parts of your face.
Tickets available at https://impact2019.peatix.com/