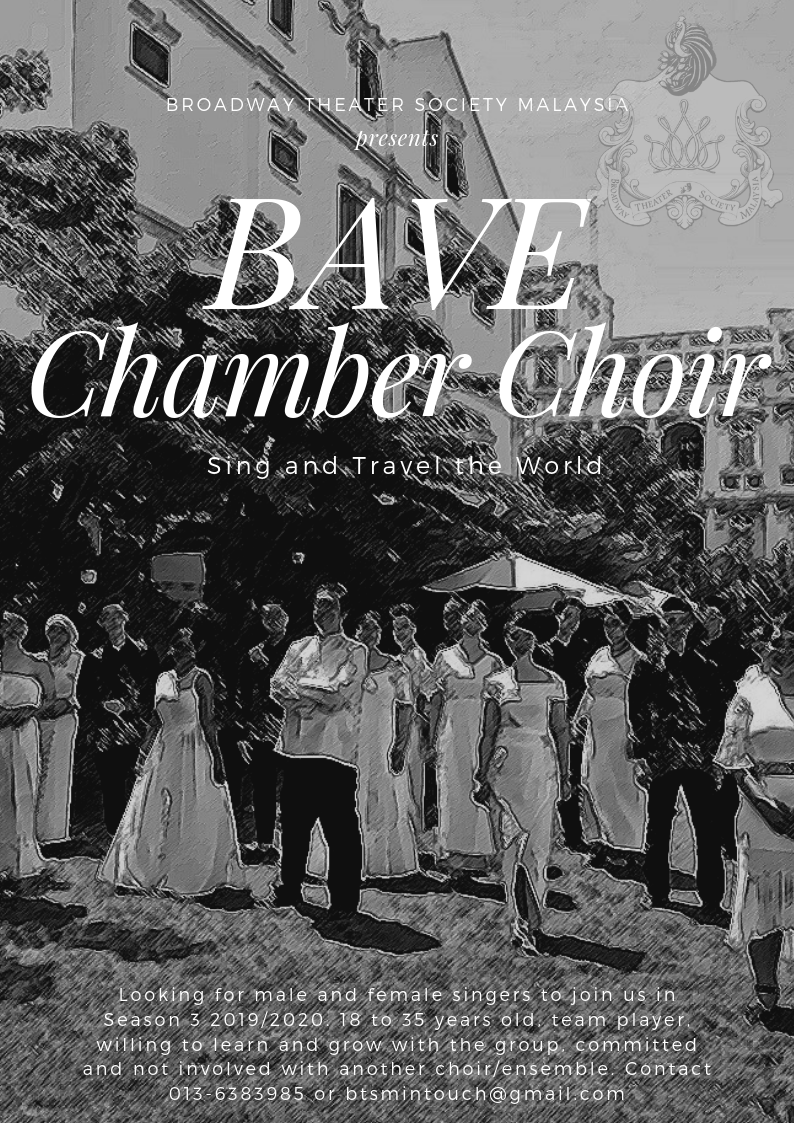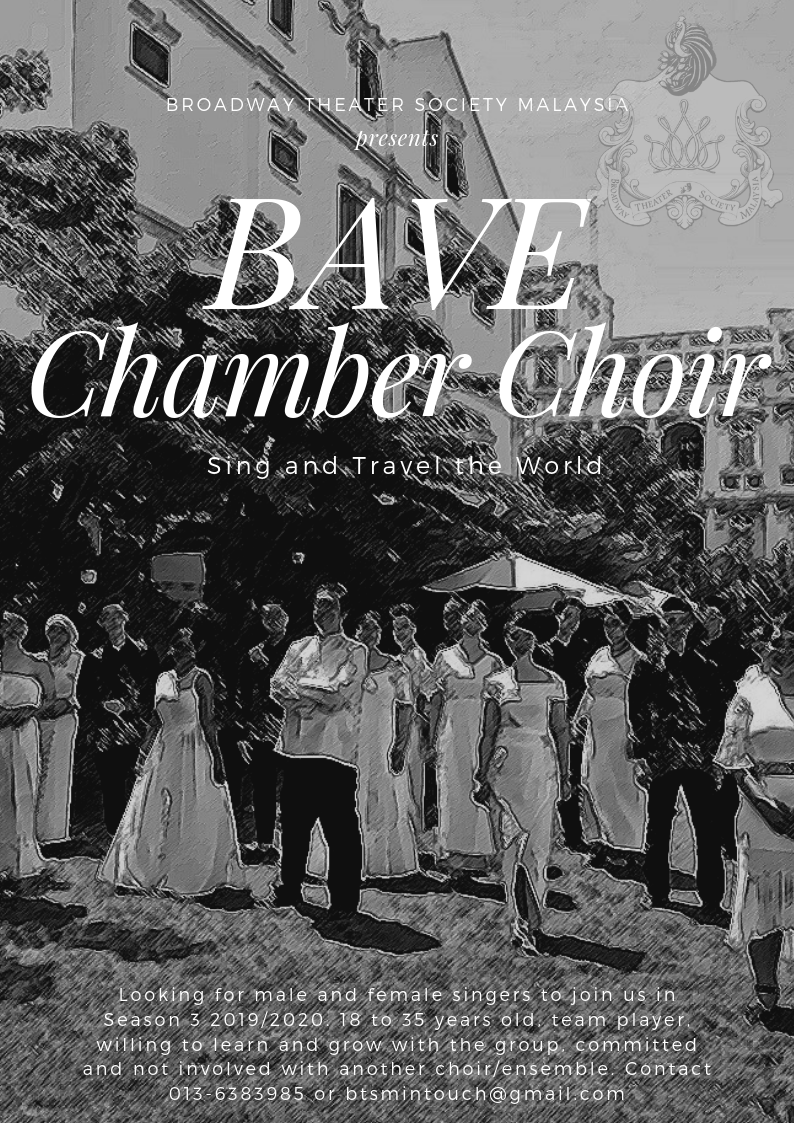 BAVE Chamber Choir Audition
BAVE Chamber Choir is a community based choir in Kota Damansara, Petaling Jaya, Selangor that comprises members from variety of background. The usual rehearsals are on Wednesdays and Thursdays, 8:30pm to 10:30pm. Within three years of its establishment, this group has been to Bali, Macau, Vietnam and is on their way to Czech in 2020 with the mission to travel the world and share their music. They have also performed on numerous occasion locally including the very recent 2019 Merdeka short film and TVC by Celcom X Axiata.
Audition time and date is to be confirmed when our Choir Manager gets in touch with you.
Event Dates
From 4th September 2019 to 30th September 2019
Venue
B-03-27, Dataran Cascades, No. 13A, Jalan PJU 5/1, Kota Damansara, Selangor, 47810 Petaling Jaya, Malaysia
WEBSITE
For enquiries:
Nana
Tel: 0136383985
Email: [email protected]
Other Events You May Like
GETTING THERE