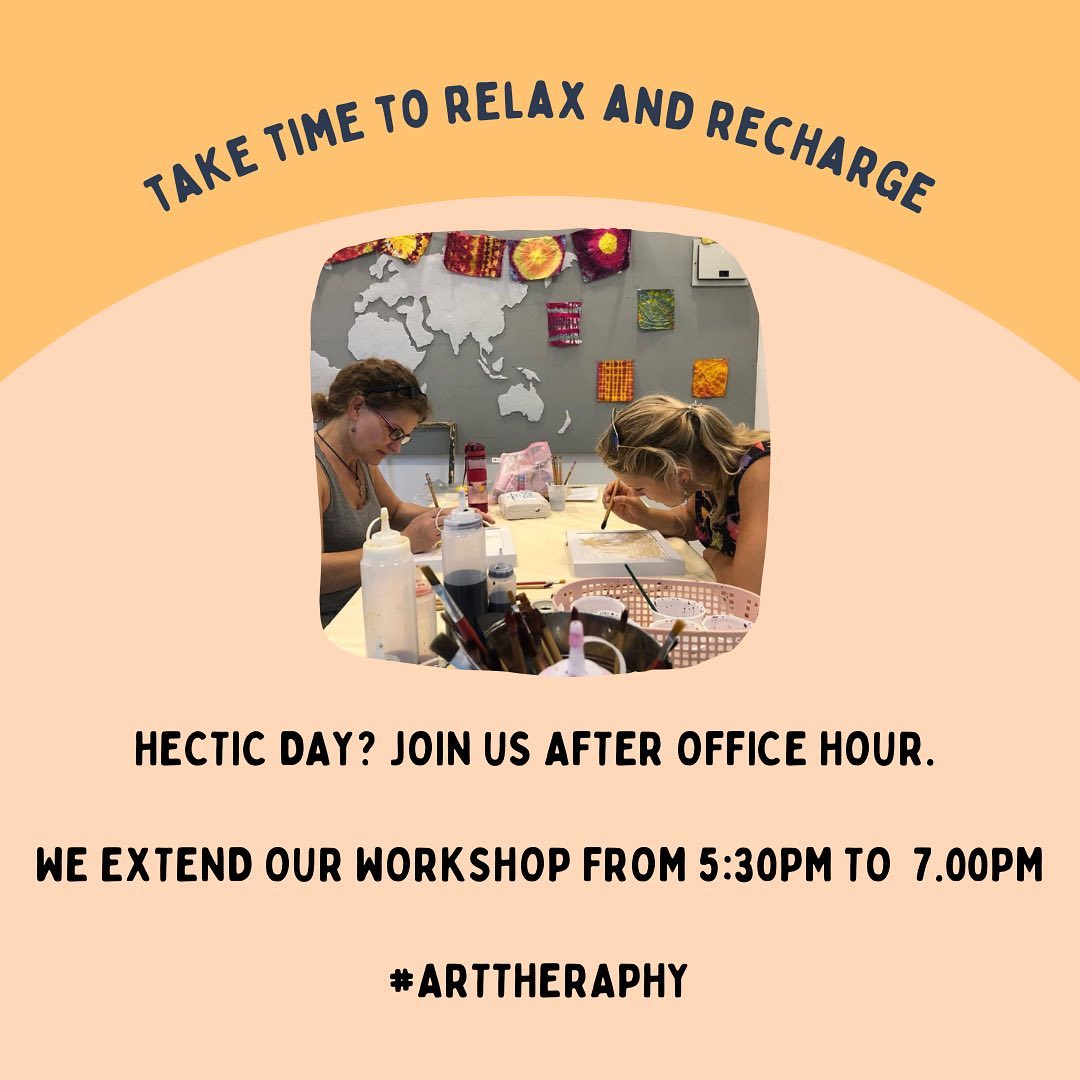 Let's join Batik workshop because making Batik is therapy!
Hectic? Busy day at the office?
Avoid traffic jam during peak hour??
Now you can join them after office hour!
They extend their workshop from 5:30pm to 7.00Pm
Location: Matic Jalan Ampang (Beside Pelita KLCC)
🟢Batik Workshop
🟢Art Resin Workshop
🟢Tie Dye Workshop
FREE PARKING and FREE DRINKS for participants.
Click link here for booking (Fill up the google form for enquiry date and time slot): https://docs.google.com/forms/d/e/1FAIpQLScZ7OpBkeDmPVfAOzqG0HFjx8Ar_8ETGirF-zheCUO844jwvw/viewform