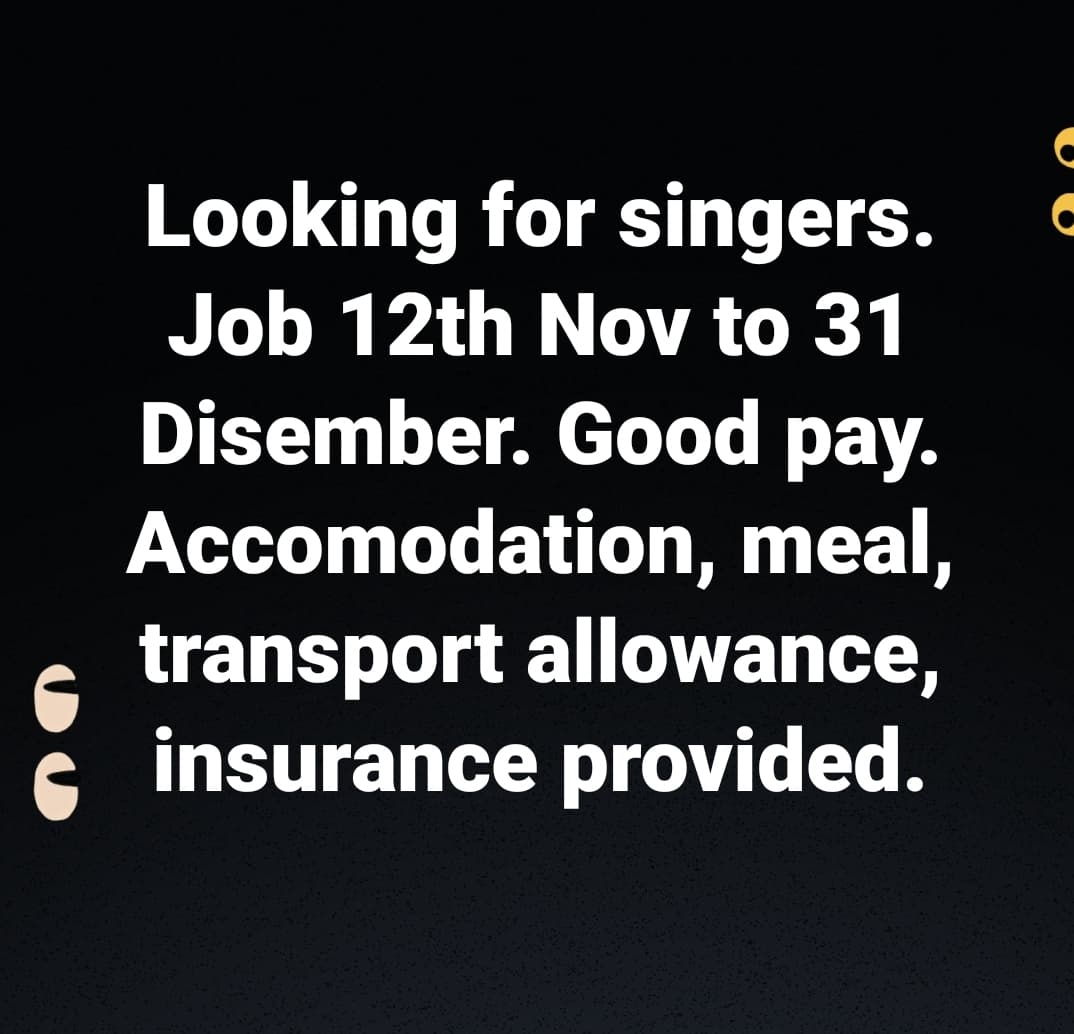 We are looking for singers to sing in a group.
Calling for singers for a professional paid gig that will be from 12th Nov to 31st December 2019. (Including Rehearsals). The show will be out of KL.
• Accommodation during performance period provided
• All meals during performance period provided
• Training for performance provided
• Costumes provided
• Insurance throughout employment provided
• Travel Allowance Provided
• Lucrative Salary
Requirements:
– good / presentable look
– 18 to 30 years old.
– independent in learning your own voice parts.
Please send in the following materials to:
1. Profile
2. video audition of you singing 1 song (can be any song)
3. Stylish and best photo of yourself. Full length and headshot.
Email: [email protected]
please send your details by 25th October 2019. (Sooner, better!)
Enquiries WhatsApp: 0172916160
singers who passed the screening will be called back in between 29th Oct to 3rd Nov