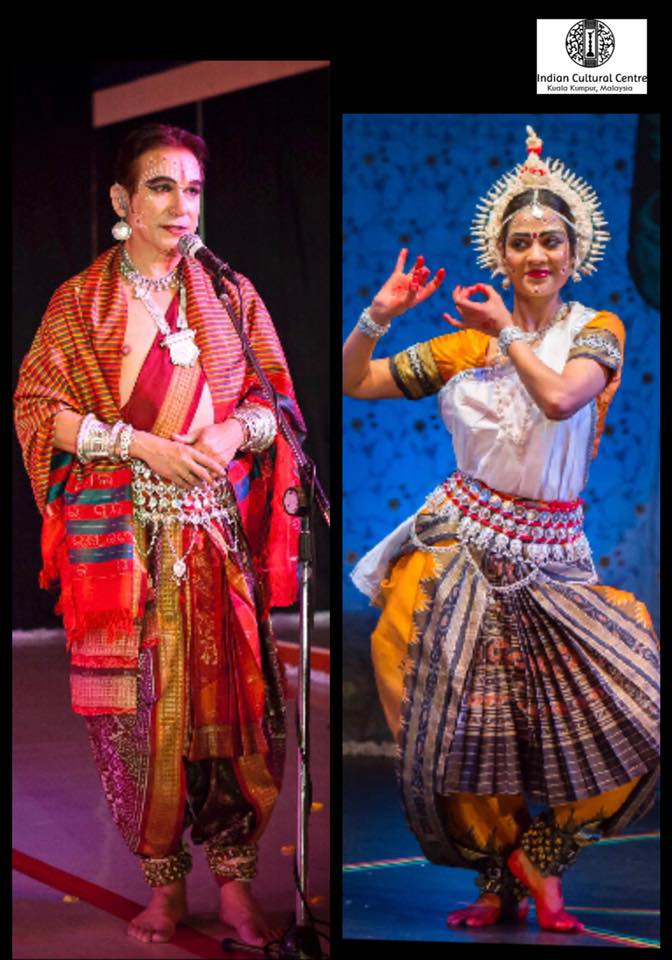 Nadesha Bharatham Dance Academy and Angika Fine Arts, in collaboration with the Netaji Subhash Chandra Bose Indian Cultural Centre, Kuala Lumpur proudly present Dancer, Choreographer and Academic DR CHANDRABHANU OAM in a lecture-demonstration focussing on Abhinaya and Sringara Bhakti in Indian classical dance forms, and in particular the 'ASPECTS OF LOVE' theme as explored in Indian arts.
This lecture demonstration will focus on of the Geeta Govinda Ashtapadis songs.
Dr Chandrabhanu will guide the audience towards a better understanding of the 12th century work written by poet Jayadeva.
Jayadeva's dramatic lyrical poem Geeta Govinda is a unique work in Indian literature and a source of religious inspiration in both medieval and contemporary India. The poem is dedicated in devotion to the god Krishna. It concentrates on Krishna's love with the cowherdess Radha in a rite of spring. Intense earthly passion is the example Jayadeva uses to express the complexities of divine and human love.
Dr Chandrabhanu is the first choreographer to have worked on all 24 songs of the Geeta Govinda.
Dr Chandrabhanu will be accompanied by Melbourne based Odissi dancer Roshni Vellore
Netaji Subhash Chandra Bose Indian Cultural Centre
(High Commission of India in Malaysia)
Federal Territory of Kuala Lumpur