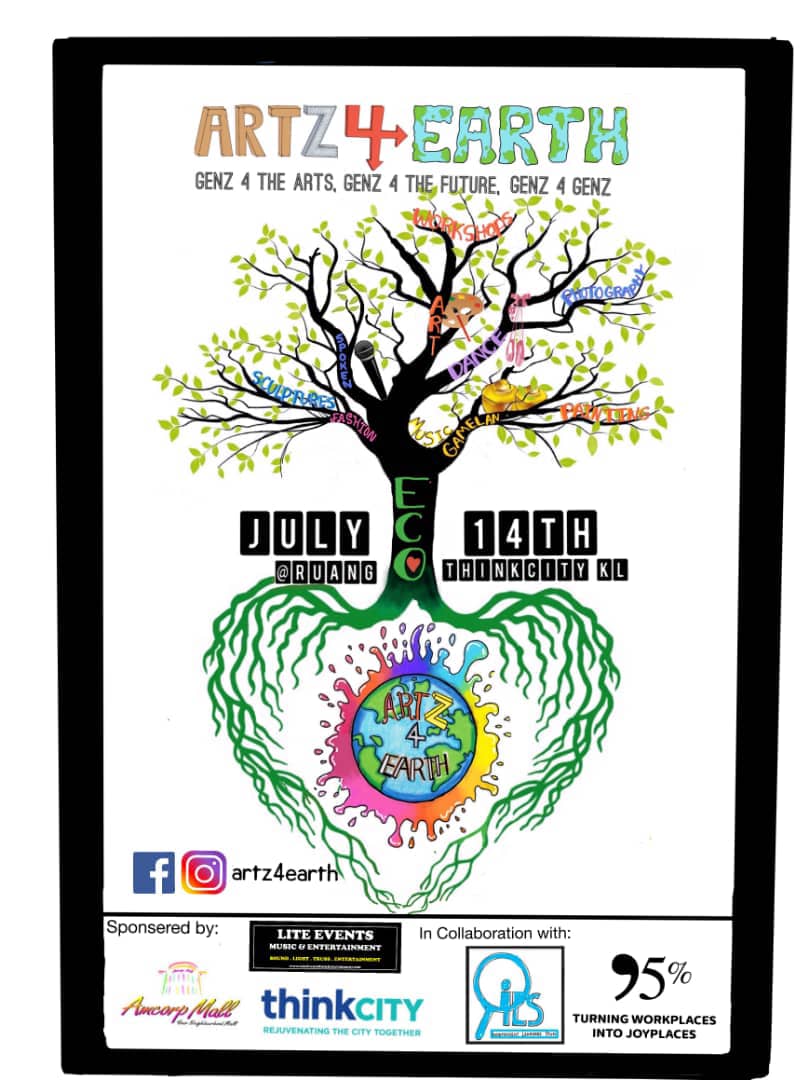 Artz4earth is an upcoming event organized by teenagers. We hope to bring the message of appreciating nature's beauty and preserving it. Our goal is to provide a safe and encouraging environment for youth to freely express themselves and voice out their opinions through the ARTS.
We will having lots of fun activities and performances such as:
– spoken word and singing contest
– baking competition
– eco fashion show
– photography competition
– gamelan performance
– dance performance
– food stalls
– silkscreen painting booth
-art walk
Etc
musical performances, dance, and spoken word.
Entry is through donations and the donations will help to cover expenditures such as rental of the location and other materials needed to make this event a success!
Donate here: https://bit.ly/2JKkgW1
It will be held at Ruang by thinkcity KL on the 14 July.
We've been planning the event for 7 months and we only have 10 more days to promote the event to as many teens as possible. Help support us by inviting as many teens and children as possible to our event! By doing so, you'll be contributing for the better of generation Z.
register here : https://goo.gl/forms/PkpluMRzBTSie57p2