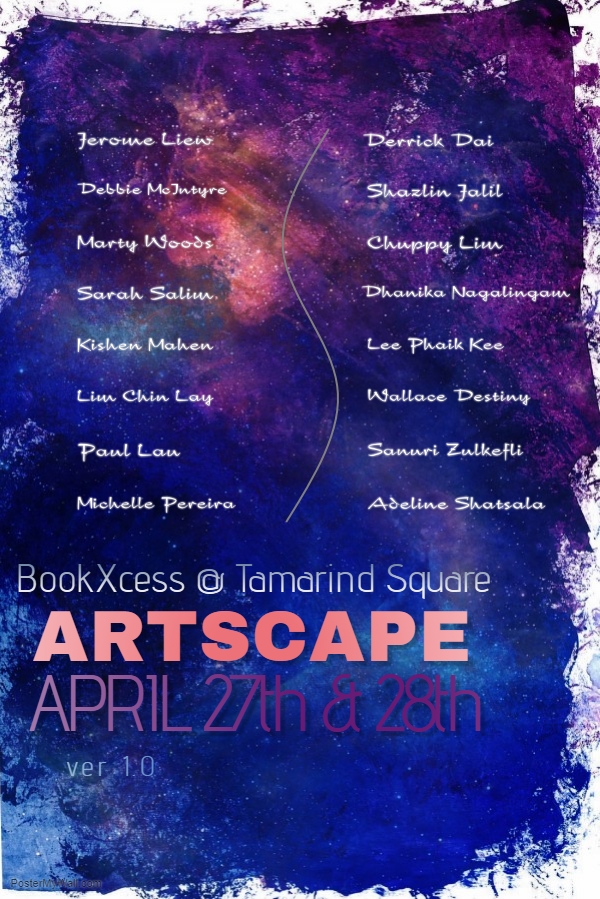 Artscape MY is established solely to promote artistic growth that inspires passion, creativity and knowledge sharing by supporting and encouraging local emerging artists, as well as established artists, alongside promoting and enriching arts & culture in all societies.
To provide the right opportunities through targeted exhibitions & events, and giving the artists freedom in which to experiment their artistic practices. Harnessing wider audiences and generating better results.
To create environmental awareness via charitable foundations, and at the same time, contributing efforts & raising funds for a good cause.
16 talented local artists showcasing;
Marty Woods, Sarah Salim, Chuppy Lim, Shazlin Jalil, Sanuri Zulkefli, Wallace Destiny, Jerome Liew, Debbit McIntyre, Kishen Mahen, Lim Chin Lay, Paul Lau, Michelle Pereira, Derrick Dai, Dhanika Nagalingam, Lee Phaik Kee, Adeline Shatsala.
Guest of Honor;
Ms. Fai Zakaria