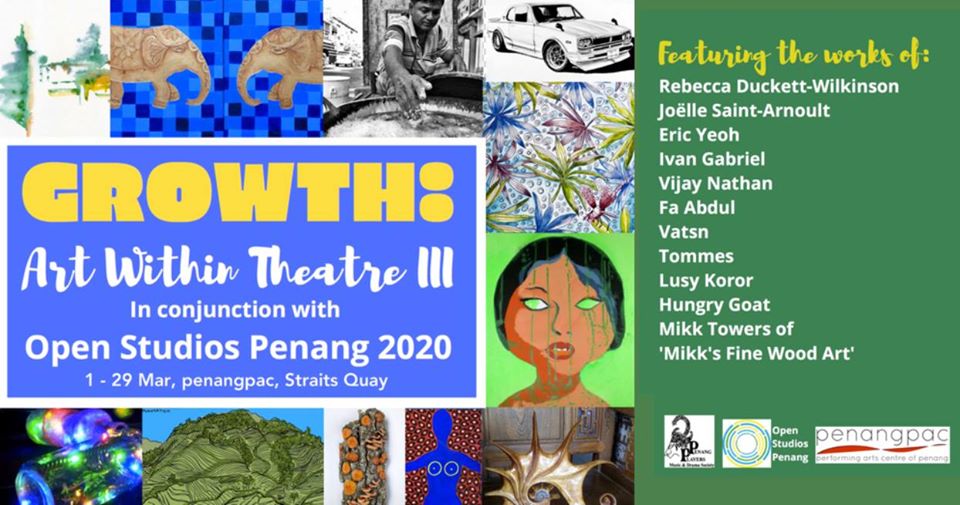 This year's theme is "Growth" and our 11 artists have made paintings, sculptures, drawings and photographs to respond to that theme. Each artist has a different style and it truly represents the diversity of those involved in the Penang Performing Arts scene. The exhibition is in conjunction with Open Studios Penang 2020, and held at Performing Arts Centre of Penang (penangpac).
Featuring the works of : Rebecca Duckett- Wilkinson , Eric Yeoh Joelle Saint-Arnoult, Ivan Alexander Francis Gabriel, Latchiaya Vijayan, Fa Abdul , Shrivatsn Kanniah, Lusy Koror, Hungry Goat, Mikk Towers, Tommes .
After its first successful exhibition in 2017, Penang Players Music & Drama Society decided to make it an annual event, thus giving the opportunity for its members and fellow performers to express another passion that they all have in common: Visual Arts.