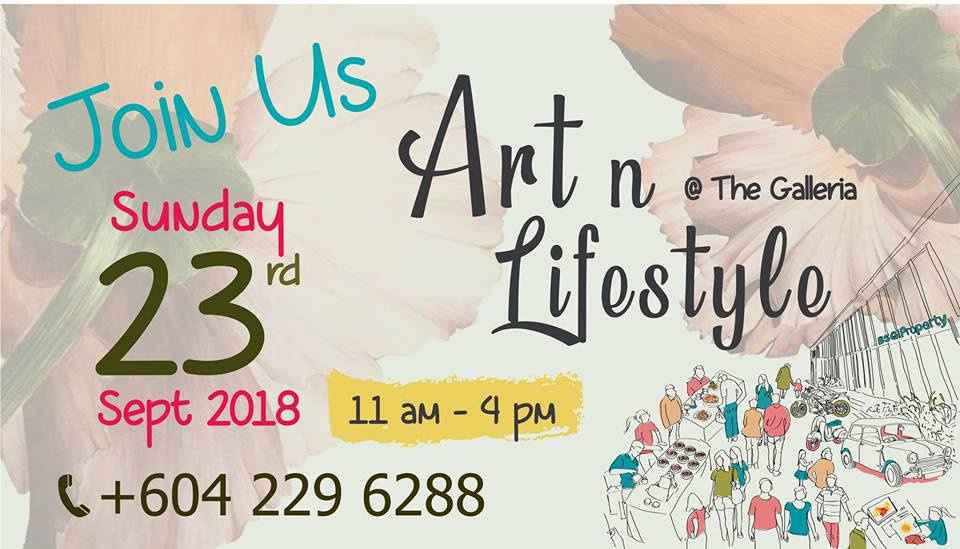 Art & Lifestyle at The Galleria.
Coffee Lover? Yes!
Love Art? Yes!
Fan of BMW Motorrad? Mini-Cooper? Vespa? Yes, Yes & YES!
Then don't miss out our upcoming event here at The Galleria, Jalan Sultan Ahmad Shah this 23 Sept 2018 (Sunday), 11AM – 4PM!
Taste the aroma and flavours of the Northern Thai Coffee through Coffee Cupping.
Take your coffee game to another level by joining our talk where we will share more about everything you need to know about coffee!
Along with these, we have also the Hin Bus Depot Pop-up Market (Oh so excited!) art workshops and showcase of BMW Motorrad, Mini Cooper & Vespa.
Yes! All of this will be happening at The Galleria! Is that all you ask? Of course not!
A Solo Art Exhibition themed "The Fields of Gold" by Tania Ng will be held at The Galleria from 23-30 Sept too.
So, mark you calendars and we will see you here!
For more info, drop us a message on Facebook – https://www.facebook.com/BSGProperty/
Event Dates
Venue
Website