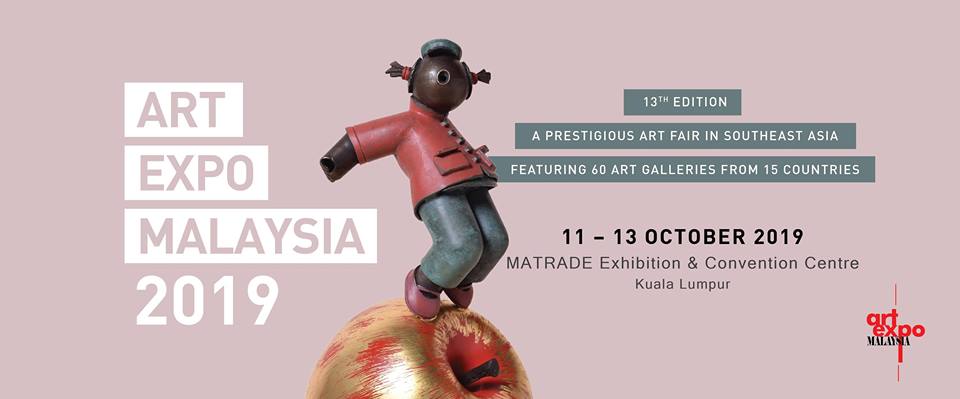 ART EXPO MALAYSIA 2019
13th EDITION, THE BEST EDITION EVER!
Art Expo Malaysia (AEM) is back with its 13th edition on 11 – 13 October 2019, at MATRADE Exhibition and Convention Centre (MECC) Kuala Lumpur. AEM 2019 will house the most exciting art collections by 60 reputable art galleries from 15 countries around the world. Featuring 1,500 artworks, the art fair hosts some of the most promising names in the art world.
This year's AEM gets greater with brand new fair concepts since 2018 where there will be a specially curated Southeast Asia Curatorial Exhibition Area, Gallery Zone, Japan Pavilion and Art Talks that will offer art lovers a refreshing take on exhibition presentation and appreciation.
Mark your calendar and be part of the most celebrated art fair in the region!
ABOUT ART EXPO MALAYSIA
Art Expo Malaysia (AEM) is one of the most prestigious and longest running international art fairs in Southeast Asia. Since the establishment of AEM by co-founder Sim Pojinn, under his leadership, the art expo has been a catalytic force in moving the art industry forward and defining standards for curated art fair. Visit our website at www.artexpomalaysia.com