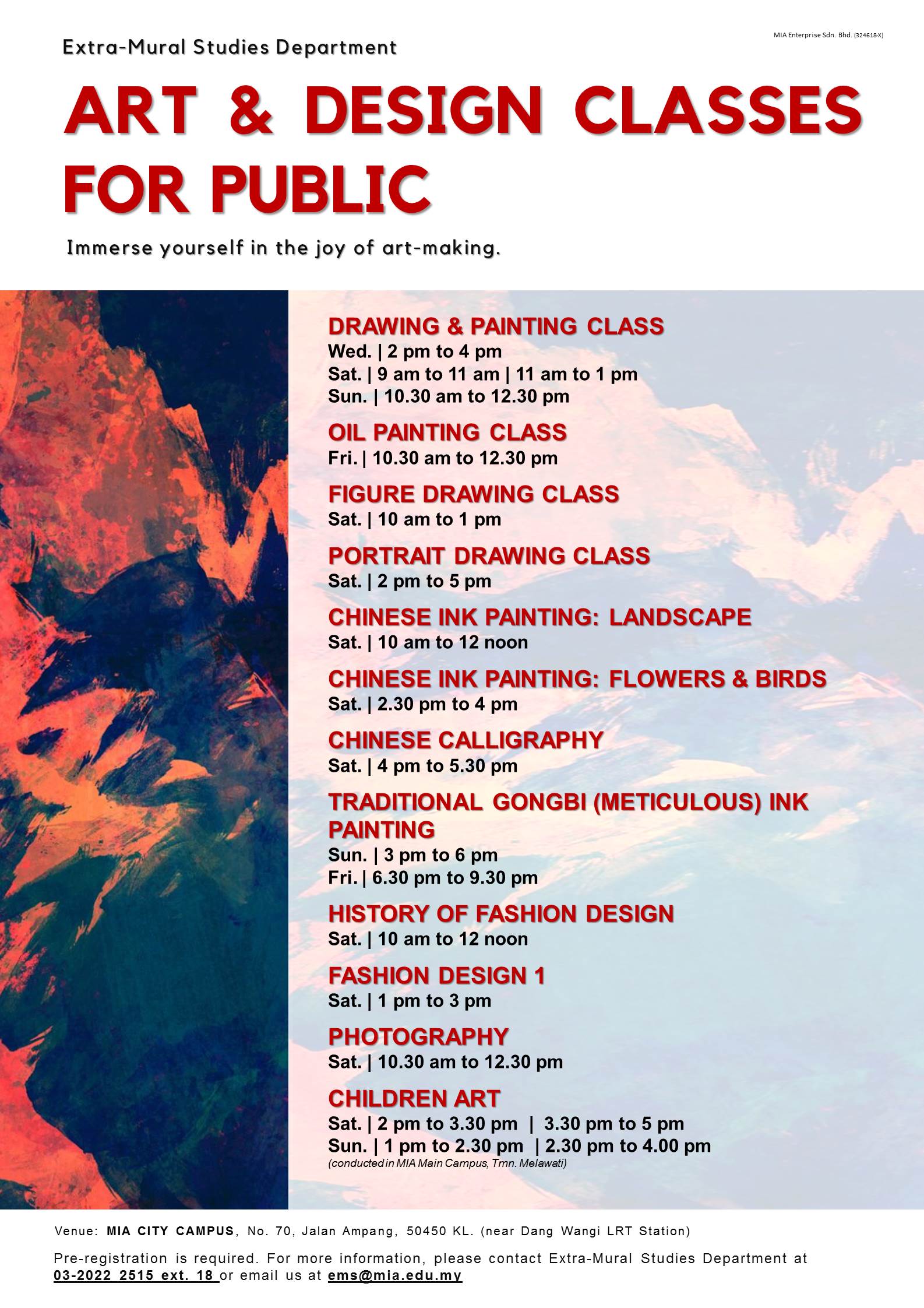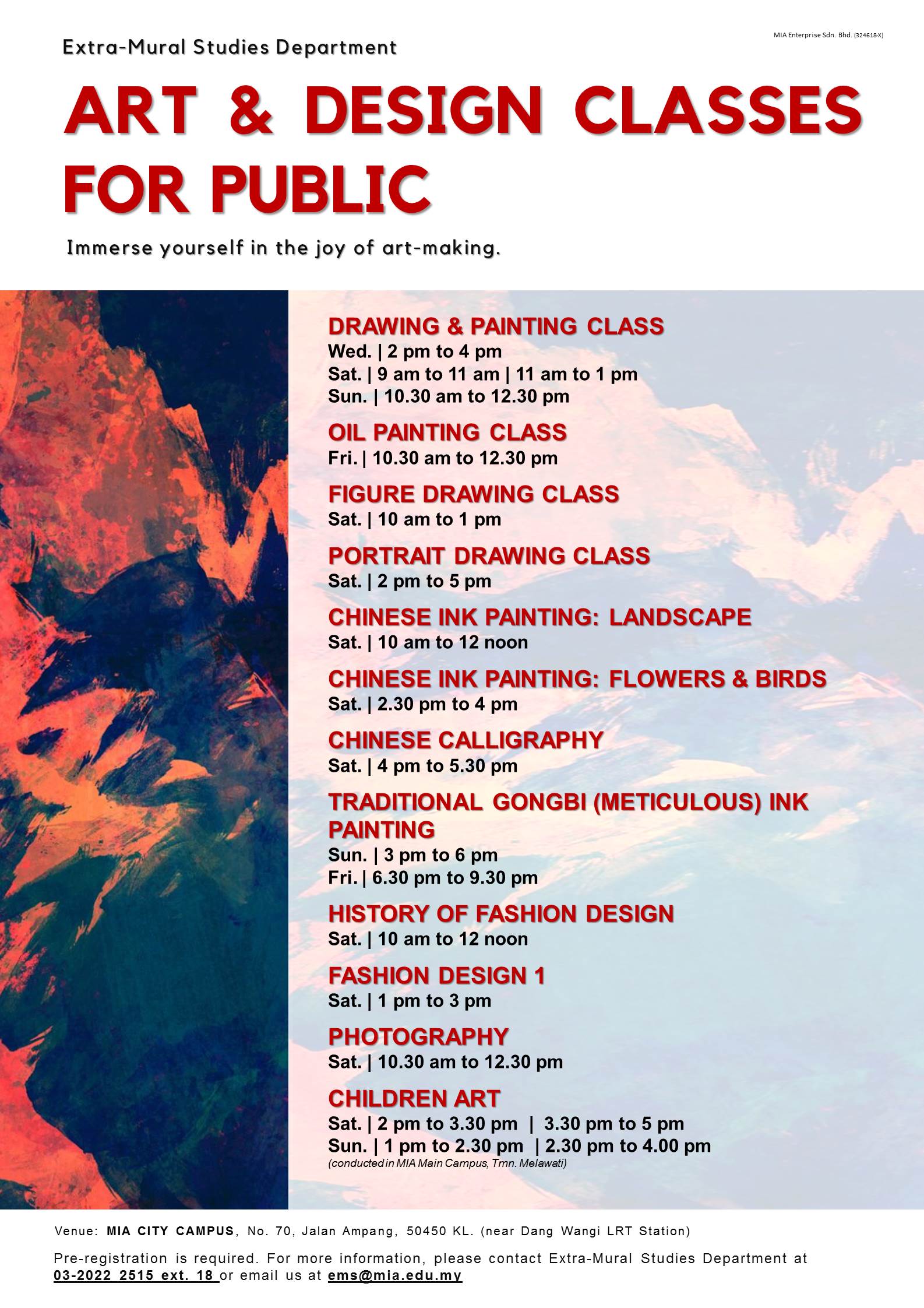 Art & Design Classes For Public
It's all about learning! Join us for some extra skills and creative fun in Jalan Ampang, KL (near LRT Dang Wangi Station).
We are having a wide range of art and design classes this September 2019.
Pre-registration is required. For more information, please contact Extra-Mural Studies Department at 03-20222515 or email to ems@mia.edu.my.
Event Dates
From 1st September 2019 to 30th September 2019
Venue
MIA City Campus, No. 70, Jalan Ampang, 50450 Kuala Lumpur
WEBSITE
https://www.facebook.com/ems.mia1967
For enquiries:
Extra-Mural Studies Department of Malaysian Institute of Art
Tel: 0320222515
Email: ems@mia.edu.my
Other Events You May Like
GETTING THERE