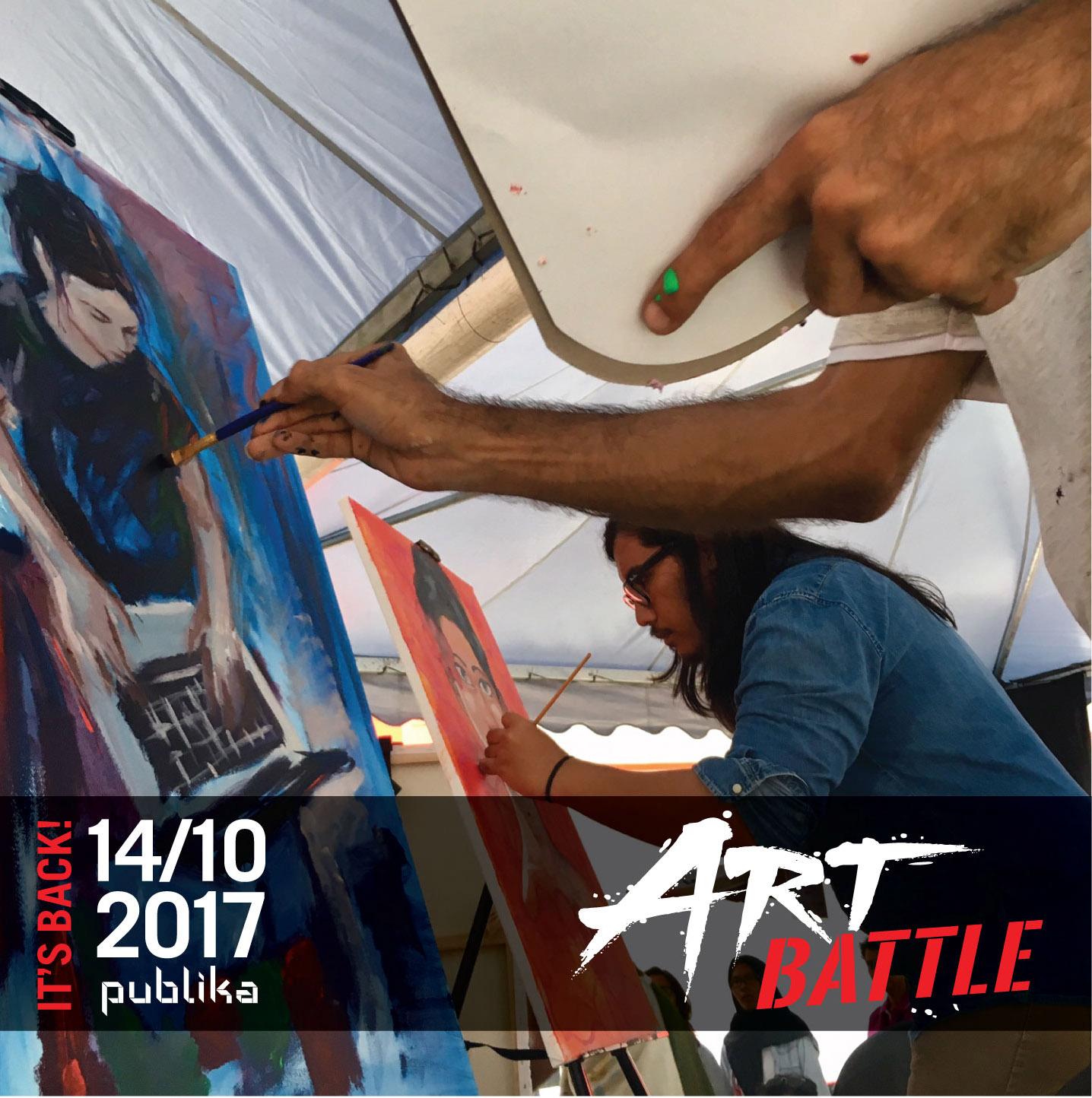 What can you create in 20 minutes?
We asked our local visual artists that question and boy, they have been showing us some talent we can't deny.
Join us as we celebrate the arts with 12 Featured Artists who will be painting against the clock, for your vote. We promise you, the energy at the event will be electric.
Date: 14th October 2017
Time: 3.00pm – 6.30pm.
Location: The Square, Publika.
Featured artists list will be announced soon. Art Battle MY #3 is brought to you by Publika, Premier Art, Gerakbudaya with support from Eksentrika.