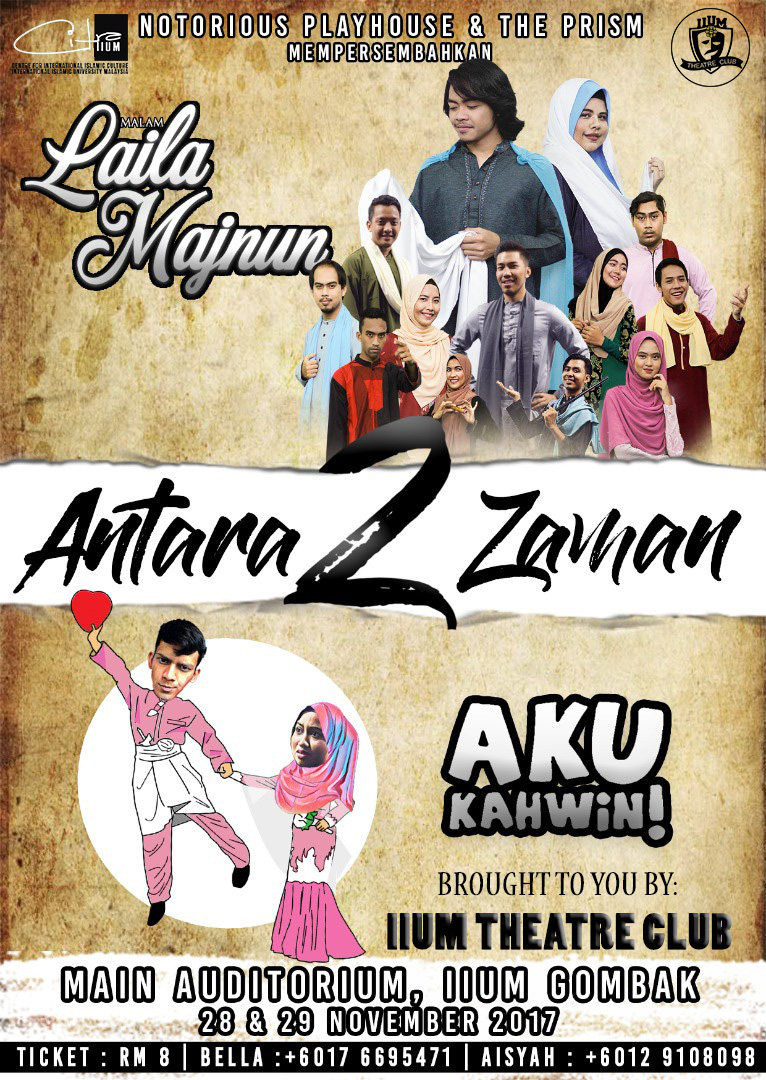 Performing arts' freaks, this one's for you!
BLOCK YOUR DATES, PEOPLE!
Notorious Playhouse Production & The Prism presents "Antara 2 Zaman"!
This is a show you do not want to miss! Why you may ask. Well, it's cause you're not only gonna get to enjoy one play, but you're gonna get two!
The Restaging of :
Laila Majnun
and
Aku Kahwin!
28 and 29 November 2017 @ 8pm
Main Auditorium, IIUM.
Tickets are priced at only RM 8!
Grab 'em now! Call us to get PROMOTION on the tickets!
Cause this is a show you don't want to miss!
For more inquiries, do not hesitate to give us a call.
0173557645 (Adilla)