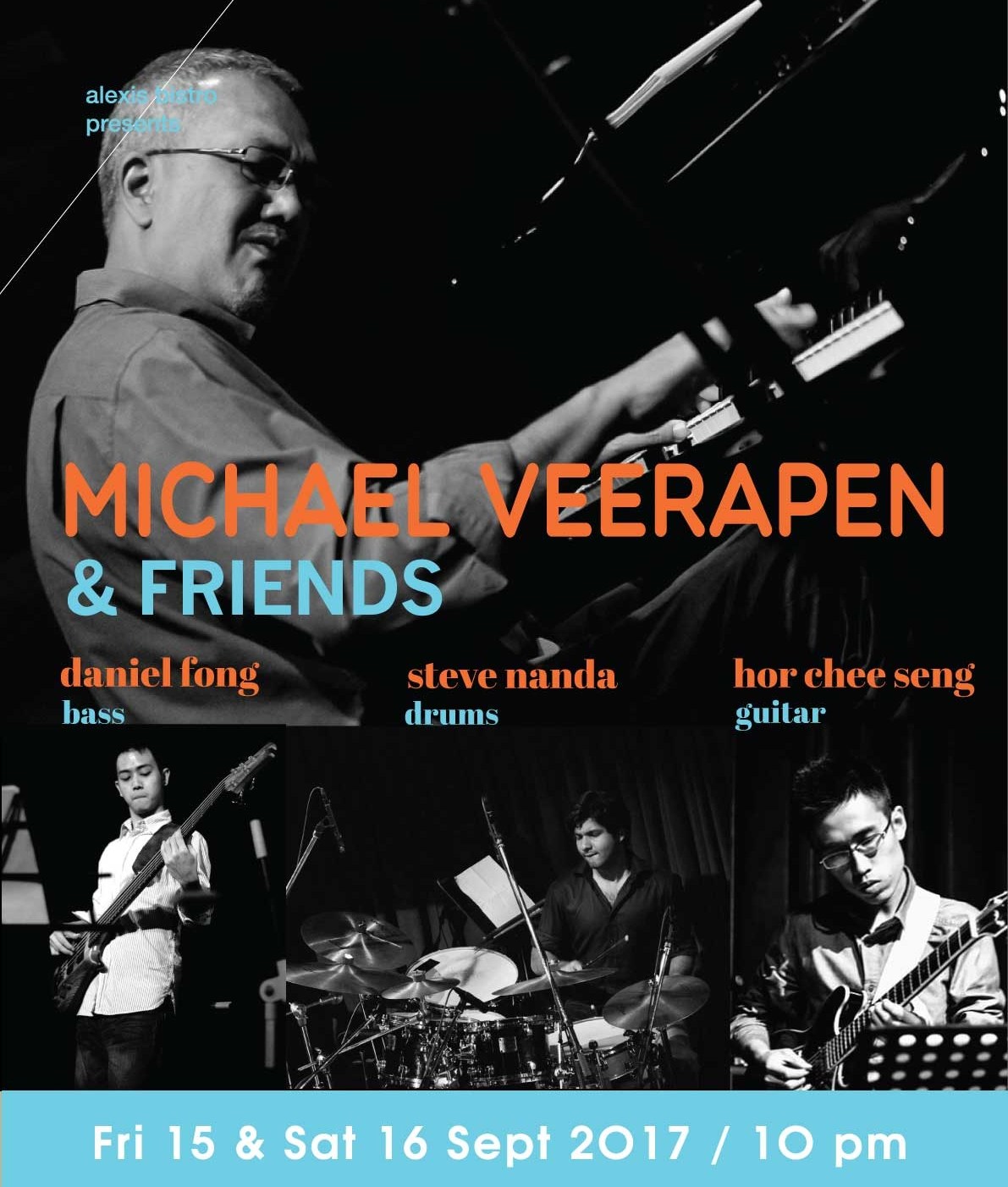 Alexis Bistro
presents
Michael Veerapen & Friends
Fri 15 & Sat 16 Sept 2017
Michael Veerapen's name is synonymous with Malaysian music, particularly in the field of Jazz where he is widely acknowledged to be the driving force behind the jazz scene in Malaysia.
His career began in the mid '70's where he made a name for himself as an up and coming pianist having worked with some of the more popular bands like Windjammer, the Delta Band and the legendary Jazz Fusion band, Vintage. Michael's studies at the prestigious Berklee College of Music proved to be a major factor towards making his illustrious career; as a renowned Jazz Pianist, as a Composer, a Musical Director. His jazz club "All That Jazz" was an institution in and of itself, earning an international reputation for being one of the best and most significant Jazz Clubs in the Asia region.
Michael's list of accomplishments have earned him the prestigious Brand Laureate Icon Award for being an iconic figure in the field of Professional Music in Malaysia having set a standard of excellence that has become synonymous with him and also become the benchmark for younger musicians to emulate.
Welcoming him back on the Alexis stage this week, Michael will be joined by Steve Nanda on drums, Ho Chee Seng on guitar & Daniel Foong on bass.
Dress code applies: No Shorts & Slippers.
Showtime 10pm. Table bookings for diners only.
Minimum age 10 & above.
Music charge: RM10++/pax.
For more information, please call 03 4260-2288
or log on to www.alexis.com.my
Alexis Bistro Ampang
Great Eastern Mall
303 Jalan Ampang, Kuala Lumpur