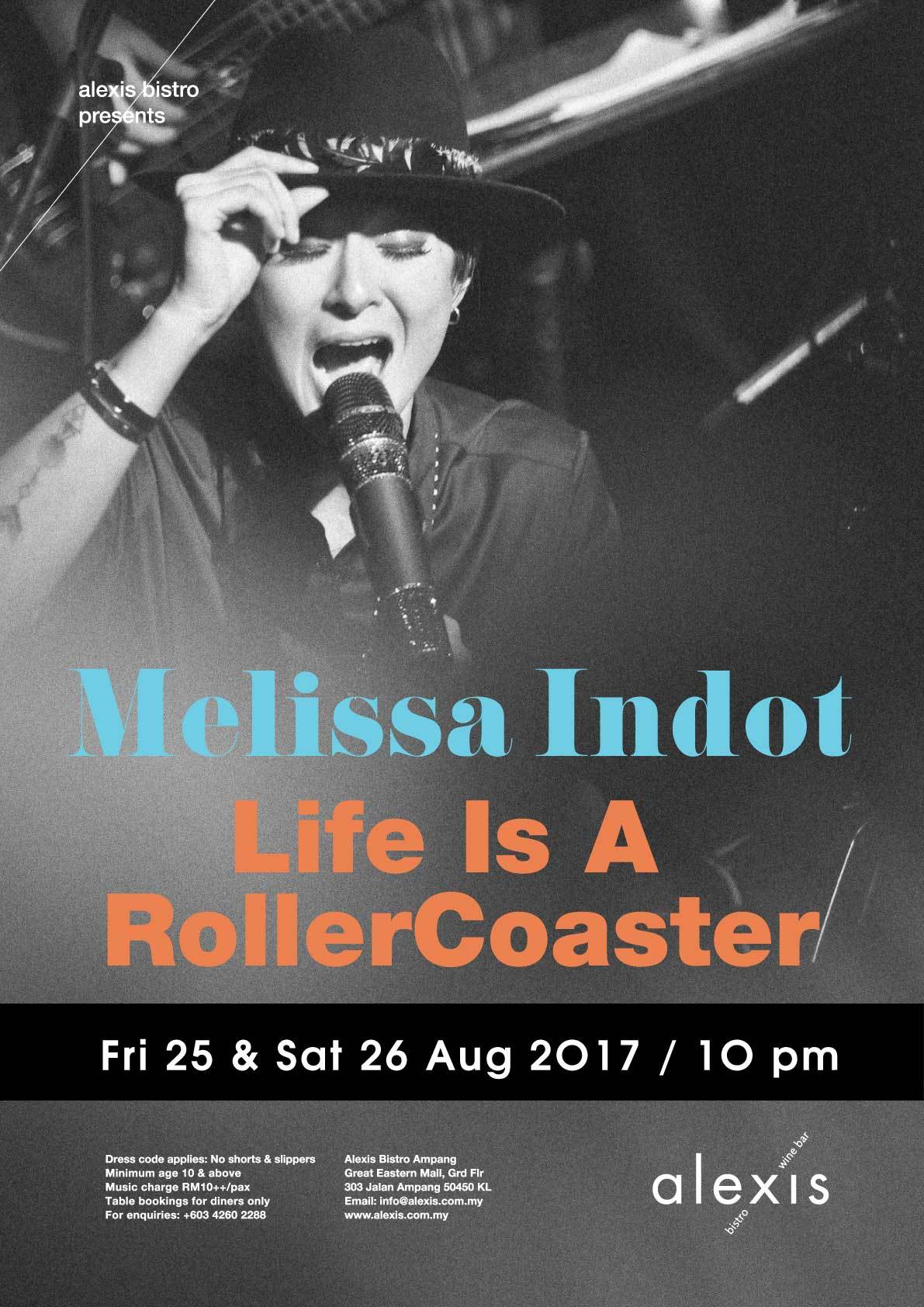 Alexis Bistro
presents
Melissa Indot
Life Is A Rollercoaster
Fri 25 & 26 Aug 2017
Melissa Indot is back at Alexis with a soundtrack that takes us through the ups and downs, highs and lows of life as she shares not just her own personal adventures over the last three months of travel but many of life's anecdotes!
You will be guided across genres with some of the most popular songs of the 90's and early millennium. With a fresh new approach, Melissa will not play the original versions of familiar songs but the more obscure and equally hypnotic re-interpretations.
As usual she will mix things up a little with some of her original tunes off her sophomore album MDot.
Come ready to reminisce and be entertained by the likes of Massive Attack, Robbie Williams, Moloko, Morcheeba, Ne-Yo, OutKast, Garbage, Lenny Kravitz, The Cardigans, Macy Gray, BackStreet Boys and more. Joining her this weekend will be Omar on drums, Naz on guitar, Jude on guitar and Travis on bass.
'Highs do not exist without lows so always be in a place of gratitude whatever the experience.'
Dress code applies: No Shorts & Slippers.
Showtime 10pm. Table bookings for diners only.
Minimum age 10 & above.
Music charge RM10++/pax.
For more information, please call 03 4260-2288
or log on to www.alexis.com.my
Alexis Bistro Ampang
Great Eastern Mall
303 Jalan Ampang, Kuala Lumpur