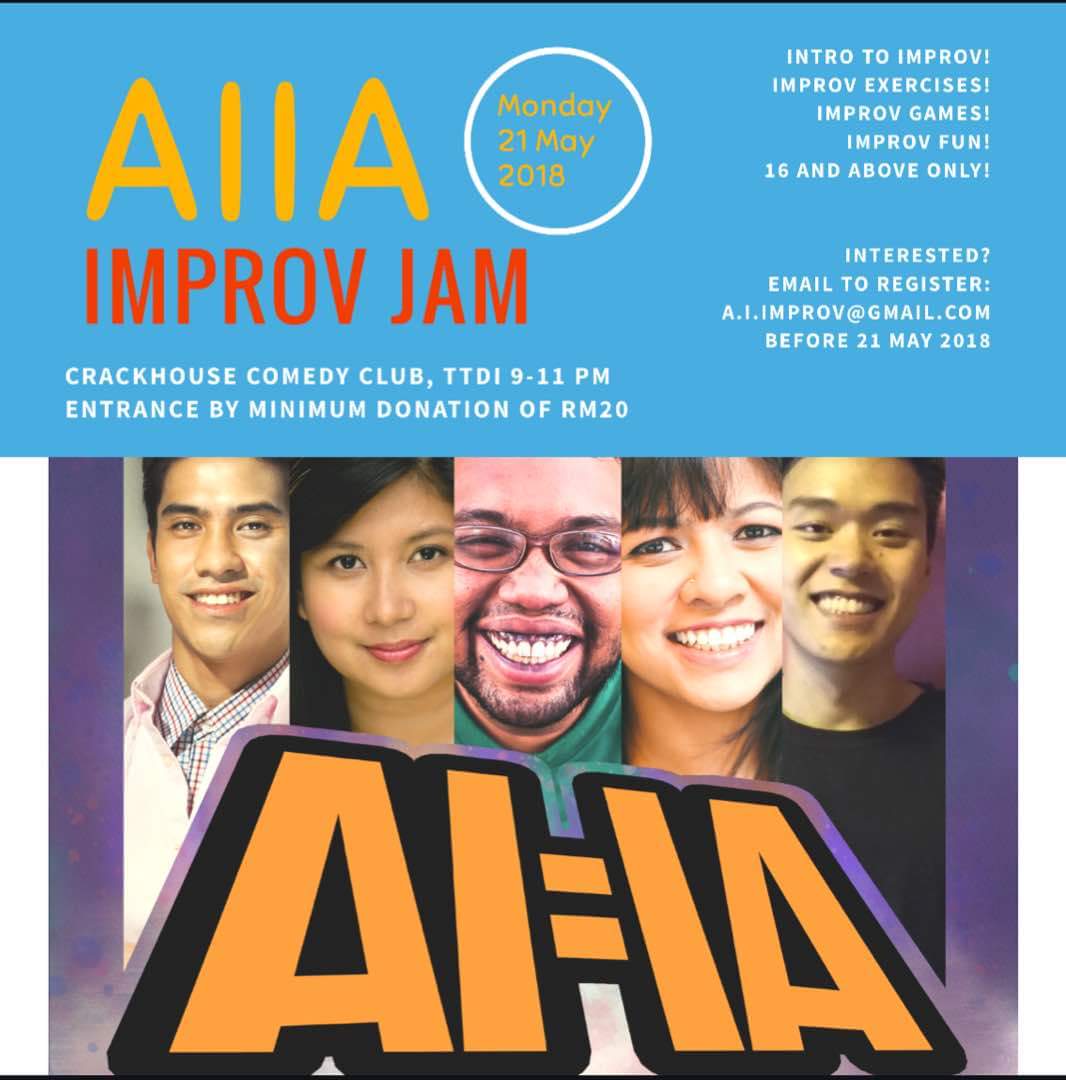 Have you always wanted to try improv? Now's your chance!

AIIA is proud to bring you our monthly AIIA IMPROV JAM! Where everyone gets to get

 up on stage and stretch their improv muscles.

AIIA members will be facilitating a monthly improv jam, where comedians, actors, and anyone really, can get together for a nice improvising jam! We'll be going through some fundamental Improv excercises and games; all in the spirit of fun, failing, and failing better!

So if you ever wanted to try your hand at improv, or are already an improviser/performer/actor but just wanted to 'get back into it' AIIA IMPROV JAM is the thing you need to do on a Monday night!

Hope to see you there!
Price: RM20
What to bring: Yourself, (and a friend if you'd like!). Drinks are available at the venue