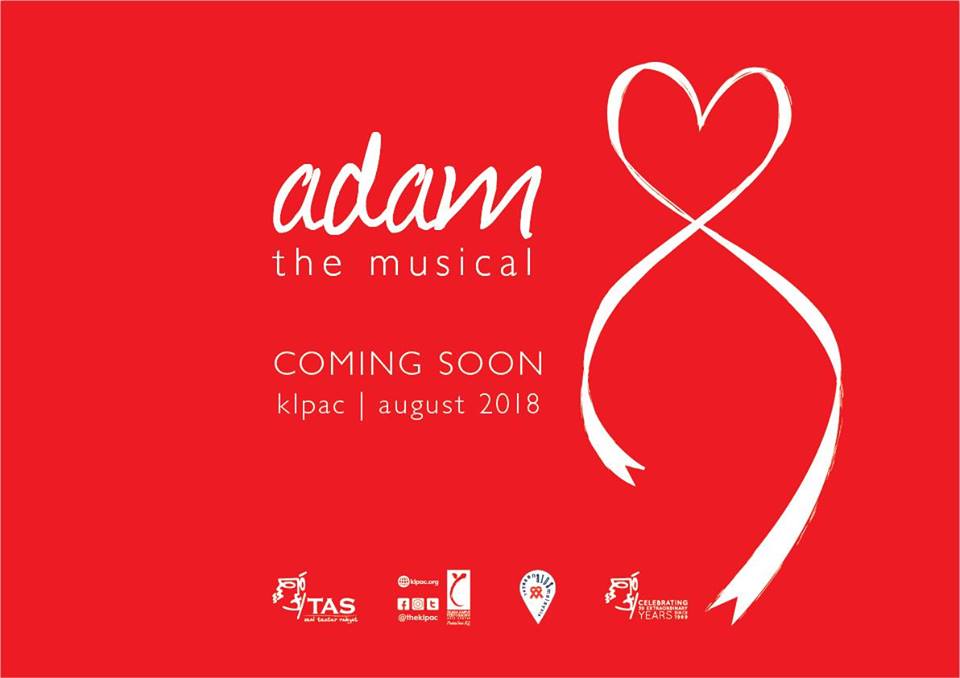 There's something about Adam!
His mother thinks he's acting funny (maybe it's the upcoming wedding!) His sister-in-law thinks he's just funny (not funny haha but funny as in 'you're 35 and you work for an ngo?! Haha?)
As the big day draws nearer, and tongues wag even more, tragedy strikes and his secret is revealed.
ADAM! is a musical comedy that explores how we sometimes go to hell and back (literally!), for our family and loved ones.
ADAM! The Musical was originally commissioned by the Malaysian AIDS Foundation. It premiered in 2010 and ran for a record-breaking 35 performances.
The 2018 production will be directed by Joe Hasham OAM and will premiere as part of the Yayasan Sime Darby Arts Festival 2018 from 18 to 19 August and enjoy an extended run from 24 August to 1 September. It features original music written by Teng Ky-Gan and Lim Chuang Yik and an updated story by Mark Beau de Silva.
Director & Artistic Director | Joe Hasham Oam
Executive Producer | Dato' Dr Faridah Merican
Senior Production Manager | Gan Eng Cheng
Production Manager | Soo Choy Wah
Asst. Production Manager | Olivia Saw & Benedict Chin
Lyrics | Teng Ky-Gan
Music | Lim Chuang Yik
Book | Mark Beau De Silva
Musical Director/Arranger | Bow Martin
Chorus Master | Mervyn Peters
Choreographer | Fairuz Fee Tauhid
Dance Captain | Zhafir Muzani
Set Designer/Builder | Tan Zen Lin
Lighting Designer | Yusman Mokhtar
Sound Designer | Khairil Imran
Stage Managers | Soo Choy Wah & Benedict Chin
Assistant Stage Manager | TBC
Featuring | Malik Taufiq, Teresa Goh, Nikki Palikat, Faridah Merican, Fairuz Fee Tauhid, Zhafir Muzani, Alvin Looi, Amanda Xavier, Dylan Yeo
Iz Sulaini, Joe Chin, Min Wong, Nabilah Hamid, Riena Aisya, Tina Isaacs
Date & Time |
24th – 25th Aug & 28th Aug – 1st Sep 2018 @ 8.30pm
26th Aug 2018 @ 3pm
Venue | Pentas 2, The Kuala Lumpur Performing Arts Centre
Tickets |
RM60 (Regular)
RM40 (Concession)
*All tickets are inclusive of RM3 Ticket Printing Fee
Ticket Promotion |
Buy 10 Free 1 (School Booking – Call or walk-in Only)
Buy 3 free 1 Promo (Applies for all categories – Available Online)
Regular Price (Buy 3 free 1)
RM 60 x 3 = RM180
Concession Price (Buy 3 free 1)
RM 40 x 3 = RM120
Ticket launches on July 13!