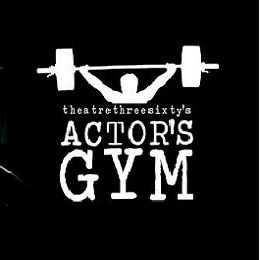 theatrethreesixty's annual programme is back, designed to give beginners and intermediate actors the opportunity to explore, experiment and deepen their craft in a safe, guided environment.
To book an audition slot or to make any inquiries, email us at: [email protected] with the subject line: Actor's Gym Auditions. Applicants will be sent an audition form to fill.
Applications will be accepted up till Thursday, 27th February 2020. Auditions will take place on the 29th February and the 1st of March 2020 with a callback on the evening of the 1st of March.
Led by Qahar Aqilah, Nicole Ann-Thomas (partner, theatrethreesixty) and Christopher Ling (artistic director, theatrethreesixty) these sessions focus on preparation, creative independence, cooperation as well as acting technique. Sessions begin on the 8th of March 2020.
+++
Actors are expected to prepare 2 contemporary and contrasting monologues from any play (any 2 plays from the mid-20th century onward is acceptable) that are no shorter than 2 minutes and no longer than 4 minutes in length. In the audition, the auditioning actor will be expected to discuss their chosen plays briefly with the instructors.
At the request of the instructors, we will not be accepting any TV or movie monologues or any self-written monologues. Monologues can be in any language, but if your monologue is not in English or Malay, please provide a translation.
Selected actors will be put through to callbacks for ensemble work at the end of the audition process.
+++
ACTOR'S GYM sessions are on Sundays 2 – 10pm, beginning Sunday, 8th March till Sunday, 28th June. There will be a Workshop Performance on Sunday, 5th July to conclude the entire program.
All sessions will be held in English. This programme is open to persons 18 years and above.
ACTOR'S GYM members are expected to have an 80% attendance rate to sessions. Reading assignments or homework will be given as part of the series.
Course fee: RM900 payable immediately before commencement of programme.
+++
AUDITION DETAILS:
Venue:
Lot'ng
32-2, Jalan USJ 10/1E
47620 Subang Jaya
Dates & Times:
Saturday, 29 February 2020: 2pm – 6pm, 7pm-10pm
Sunday, 1 March 2020: 2pm – 6pm
Callbacks will be on Sunday, 1 March 2020, 7pm – 10pm (All auditionees must be able to attend the callback.)
*Each audition slot is 30 minutes long. Audition times are allotted on a first come first served basis and at the discretion of management.
Audition requirement:
– 2 contemporary and contrasting monologues (2 – 4 minutes each)
– Monologues must be fully memorised
– No movie, TV or self-written monologues
Attire:
Please wear loose-fitting clothes that are easy to move in. Please do not wear any costumes. Basic black is best.