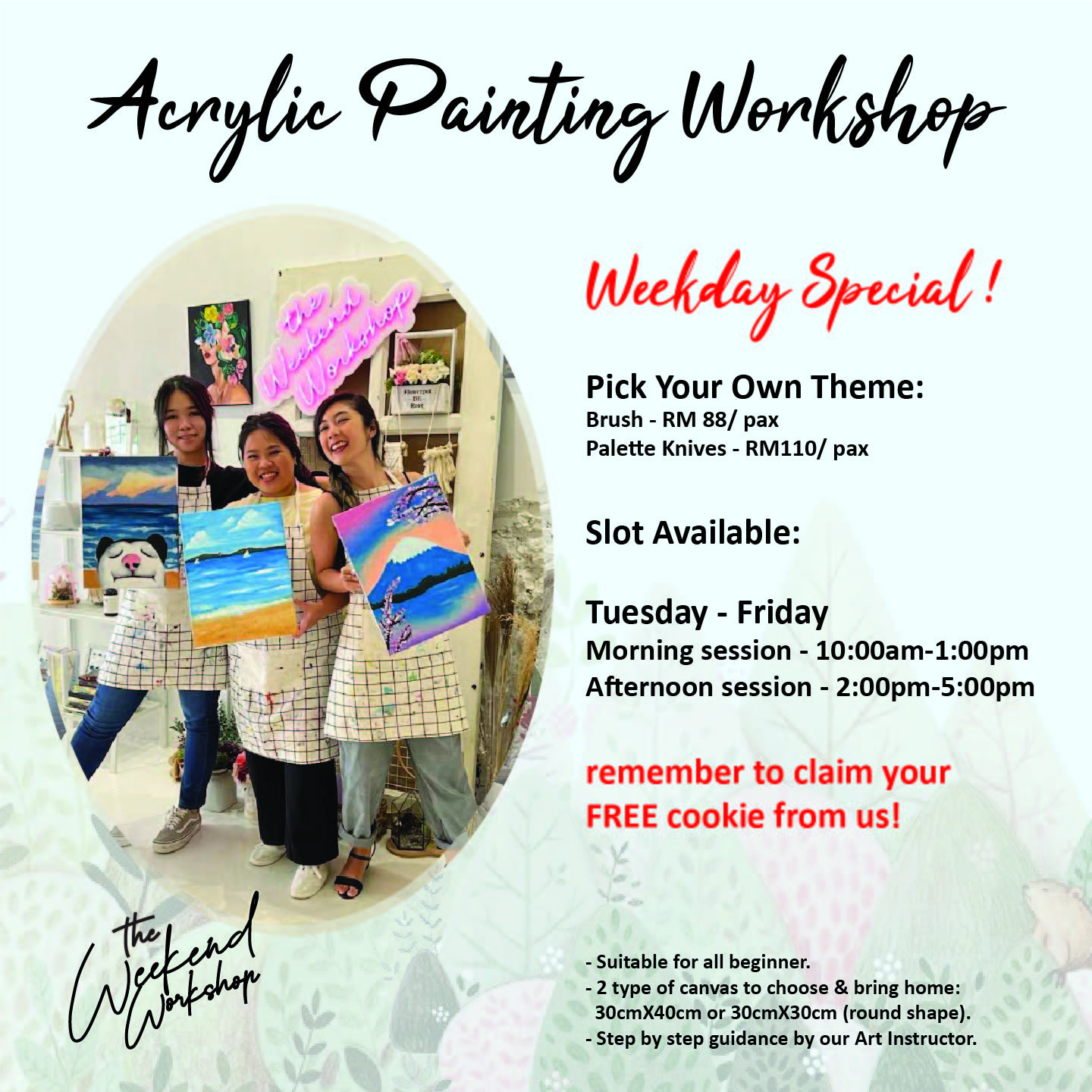 Acrylic Painting Workshop (WEEKDAY SPECIAL) Choose own theme- Morning Slot
Acrylic Painting Workshop ((WEEKDAY SPECIAL)!!!
Suitable for all participants (Brush Acrylic Painting)
Theme: Choose you own theme
During this workshop, you can break through the rules, and create your own world. Creativity is the route to success, which is driven by a vehicle called imagination.
No skill needed (Step by step guidance by Art Instructor)
Option of canvas: (must choose 1)
1) 30cmX40cm canvas to bring home or
2) Round canvas 20cm diameter to bring home
rmb claim your FREE cookies from us (at registration cafe counter) only for weekday special!!