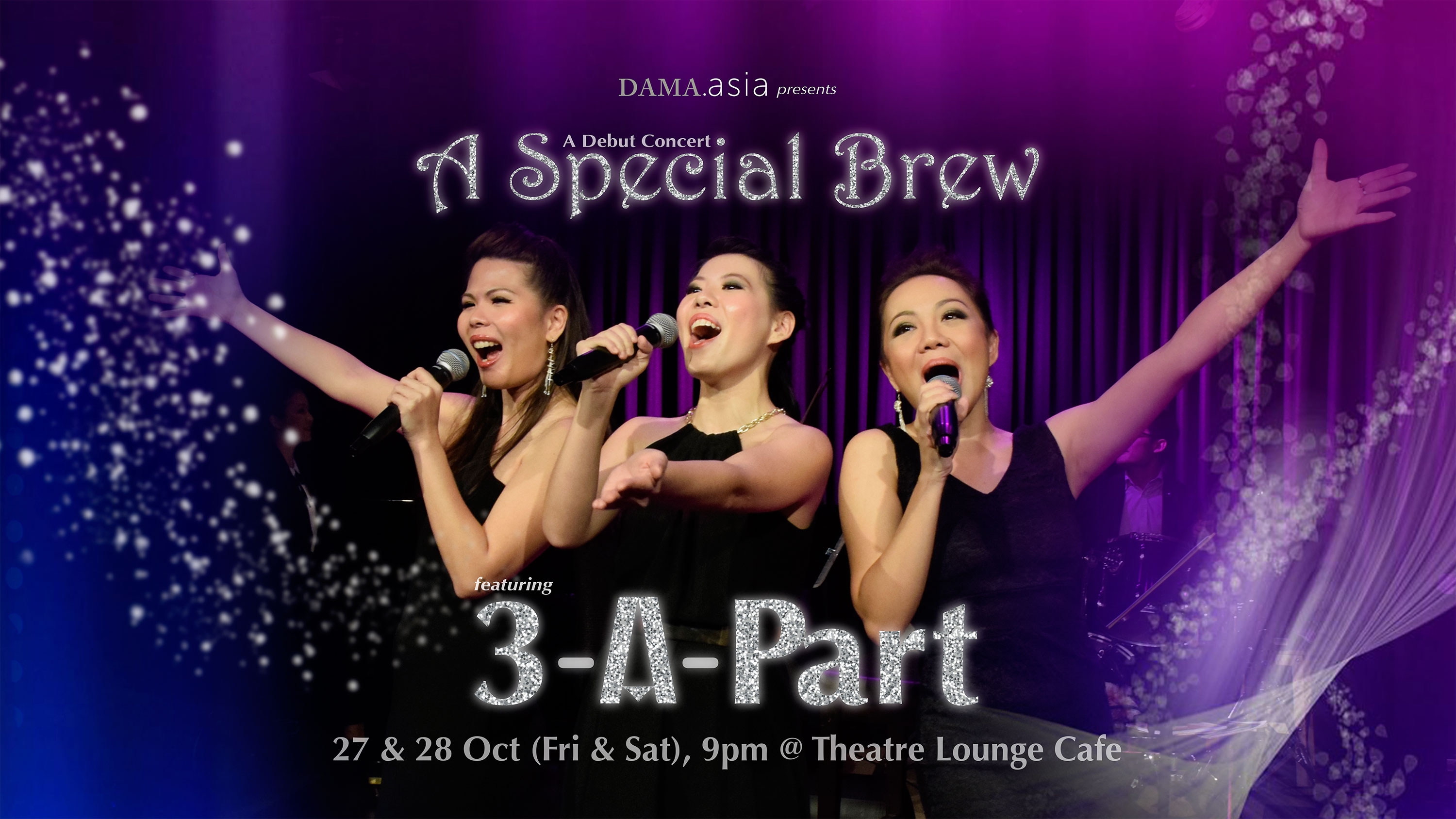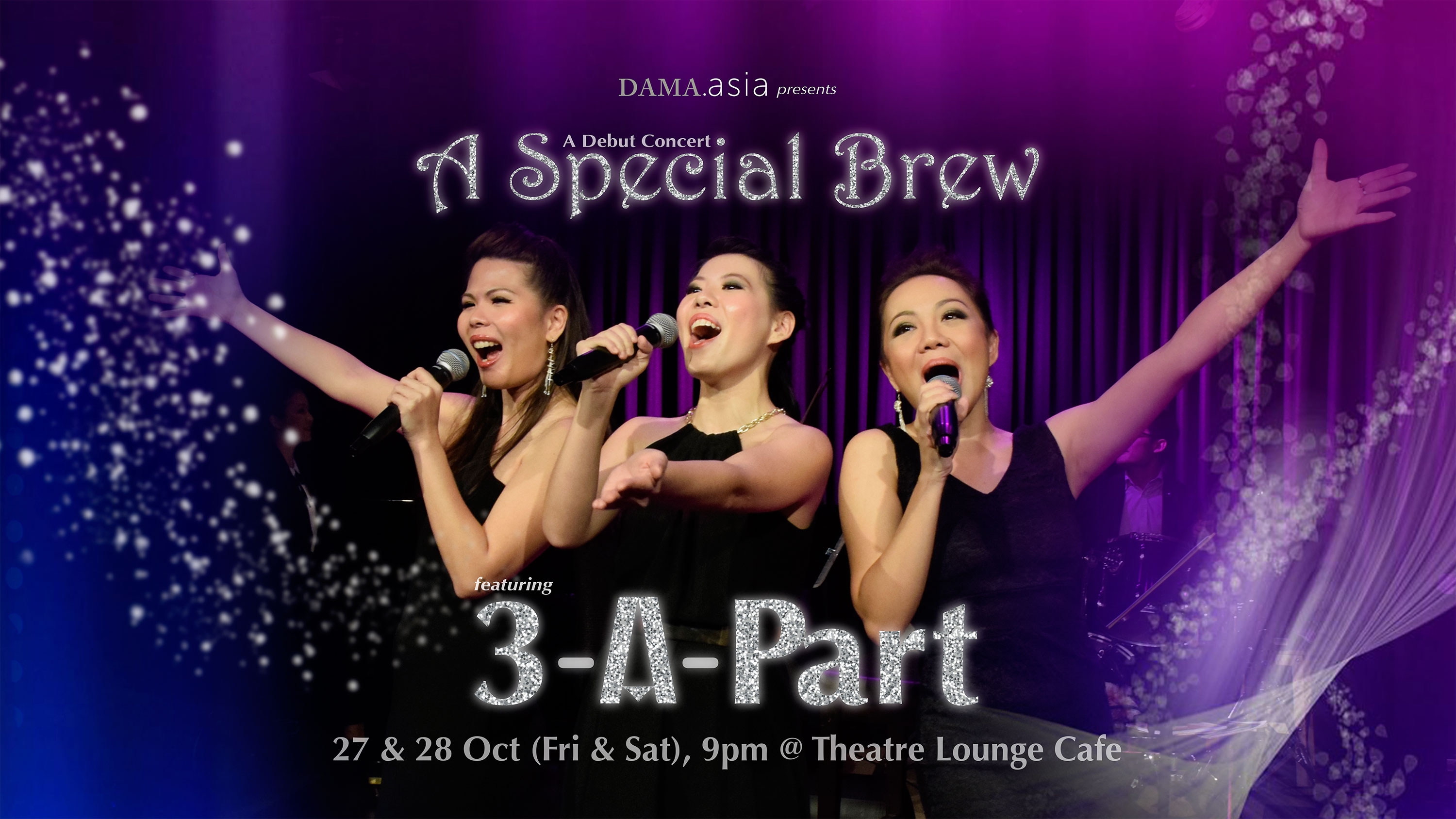 A Special Brew
NO! We are not talking about drinks.
We are talking about a special brew. One that's called 3-A-Part, to be served exclusively at TLC.
Come and savour this new brew that will leave you with a rich eclectic musical aftertaste.
This formidable trio of Andrea Tham, Sherene Tan and Teresa Goh is debuting their shared passion for singing and performing, blending a variety of songs, including Halo / Walking on Sunshine, Red Dust (滾滾紅塵), The Moon Speak For My Heart (月亮代表我的心), Rumor Has It / Someone Like You, Arena Cahaya ...
Unique as individuals. Harmonious as 3
Other Events You May Like
GETTING THERE