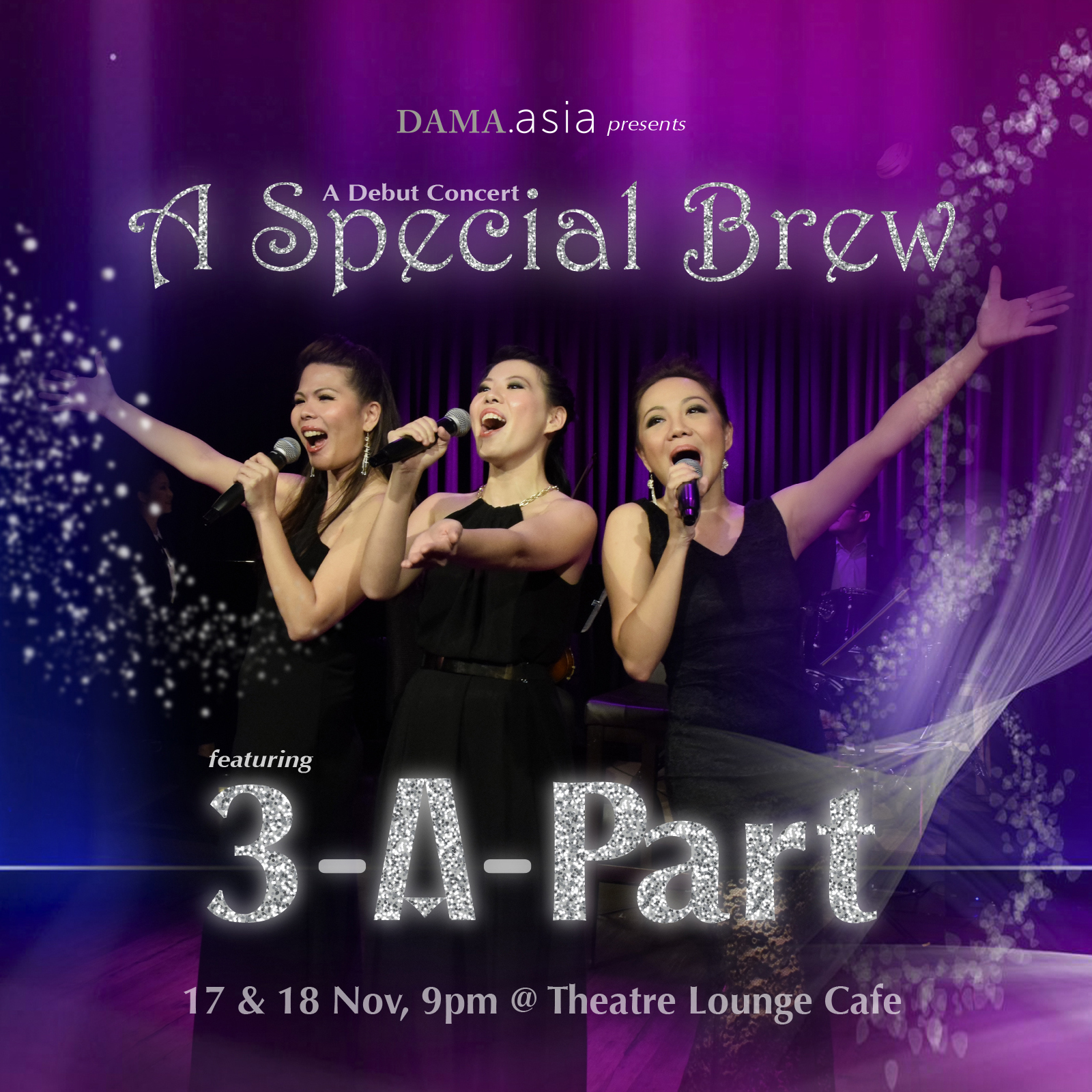 NO! We are not talking about drinks.
We are talking about a special brew. One that's called 3-A-Part, to be served exclusively at TLC.
Come and savour this new brew that will leave you with a rich eclectic musical aftertaste.
This formidable trio of Andrea Tham, Sherene Tan and Teresa Goh is debuting their shared passion for singing and performing, blending a variety of songs, including Halo / Walking on Sunshine, Rumor Has It / Someone Like You, Red Dust (滾滾紅塵)…
3-A-Part came into existence when three individuals, Andrea Tham, Sherene Tan and Teresa Goh, from different walks of life and background – whose paths may not even cross under normal circumstances – decided to join force to pursue their passion for music, singing and performing.
With their varied vocal qualities, singing styles and music preferences, these up-and-coming singers are happily embarking on a journey that allows them to achieve something beyond themselves. They have built a repertoire that is not only rich, but one that also harnesses their individual uniqueness.
So 3-A-Part doesn't mean being apart but more like being together as a part, one part.
Unique as individuals. Harmonious as 3