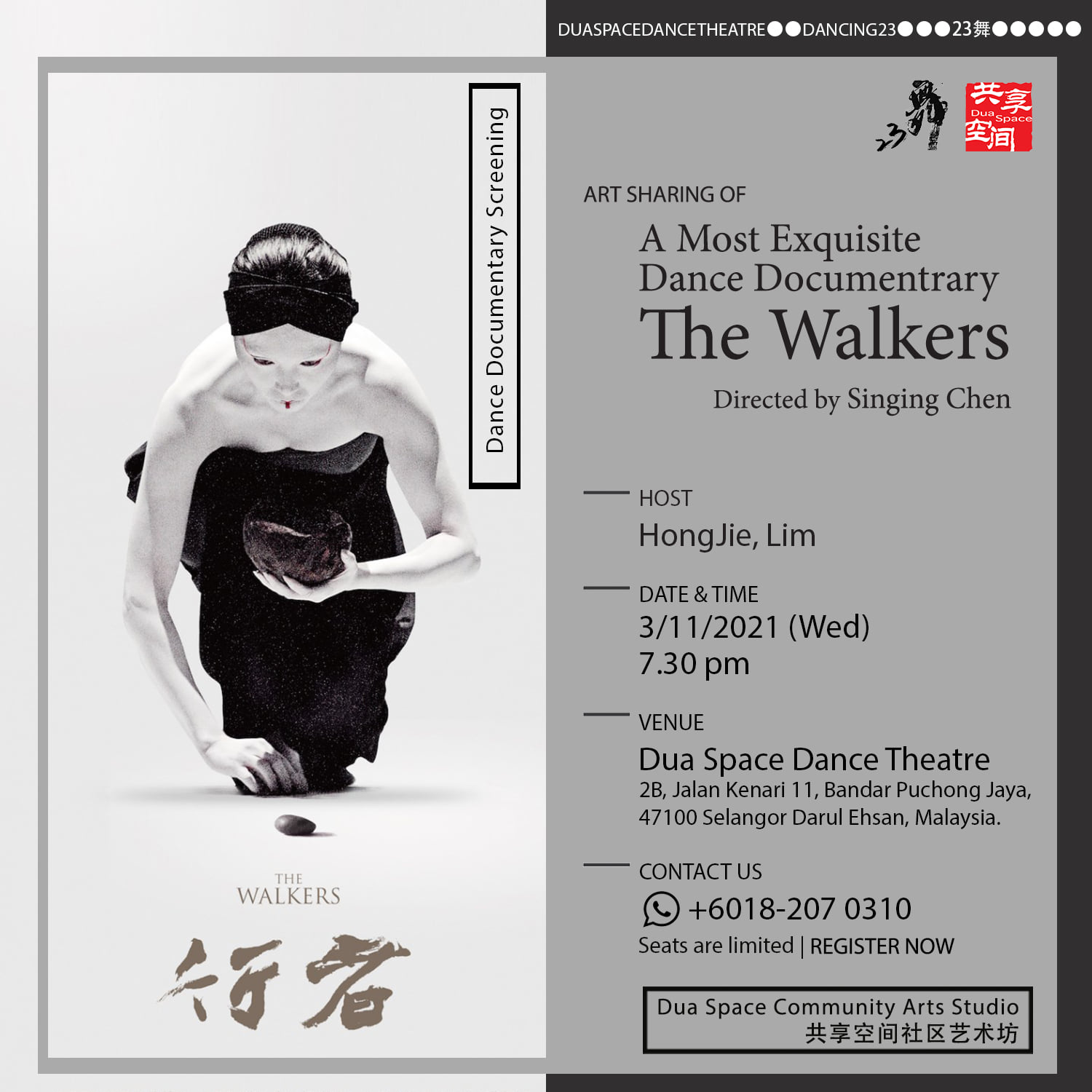 Dua Space Community Arts Studio will organising a documentary film sharing "The Walkers".
Starred by Taiwanese Dancer – Lin Lai-chhen.
About The Walker:
A thriller international Taiwanese dancer, a-year record video poetry. ′′ Walker ′′ from, records the art director of the unplained dance theatre, Lin Li-jhen, through her daily life, refines the original origin of the dance. No matter the movement and quietness of life, the observation between the temples of Changmin, the rehearsal of all the efforts under the stage, the ritual performances on the stage, the dance movies in the natural wilderness, reflect not only the aesthetic of dance itself, but also the deeper of life in heaven and earth. Tetsu.