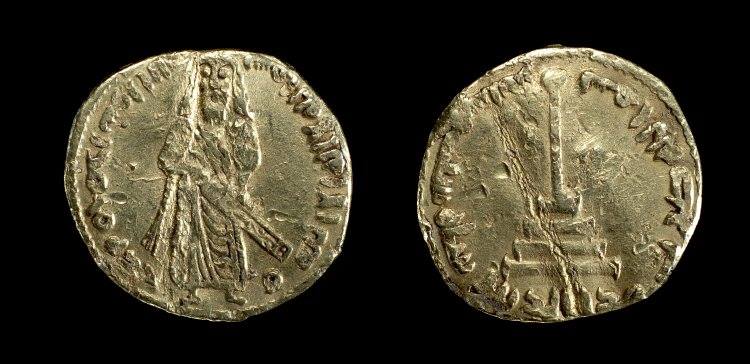 Visual Art Program, Cultural Centre, University of Malaya, Rumah Attap Library & Collective 亞答屋84號圖書館 and Malaysia Design Archive present
A History of Early Islamic Ideology and Coinage in the Veneration of Prophet Muhammad (SAW)
by Qaleeda Talib
In today's models and representation of Muslim piety and worship, the centrality of Prophet Muhammad (SAW) is taken for granted. Yet, the historical process through which he comes to be so celebrated in Islam remains underexplored. The lack of research is not surprising when one takes into account that there are no surviving contemporary sources on his life and therefore on how his contemporaries regarded him.
The first surviving written accounts of the prophet date to about a hundred years after his death. By then, his role as the ultimate model and source of Muslim piety and law-making is already regarded widely as a given. Through the use of textual sources and coinage seamed together with a touch of anthropological theory, the talk will suggest that the ideological battle during the Second Civil War amongst the earliest Muslims (c.680-692) and the reconciliation efforts thereafter is a crucial period and perhaps even potentially the decisive event in cementing the irrevocable place of Prophet Muhammad (SAW) within Muslim imagination.
ABOUT THE SPEAKER
Qaleeda Talib read History at the University of Oxford. She lists religious studies, the relationship between organised religion and State, doctrinal debates, and written and visual representations of piety as her main interests.
Image: Gold Coin of Caliph Abd al-Malik, ca. 696-97, British Museum