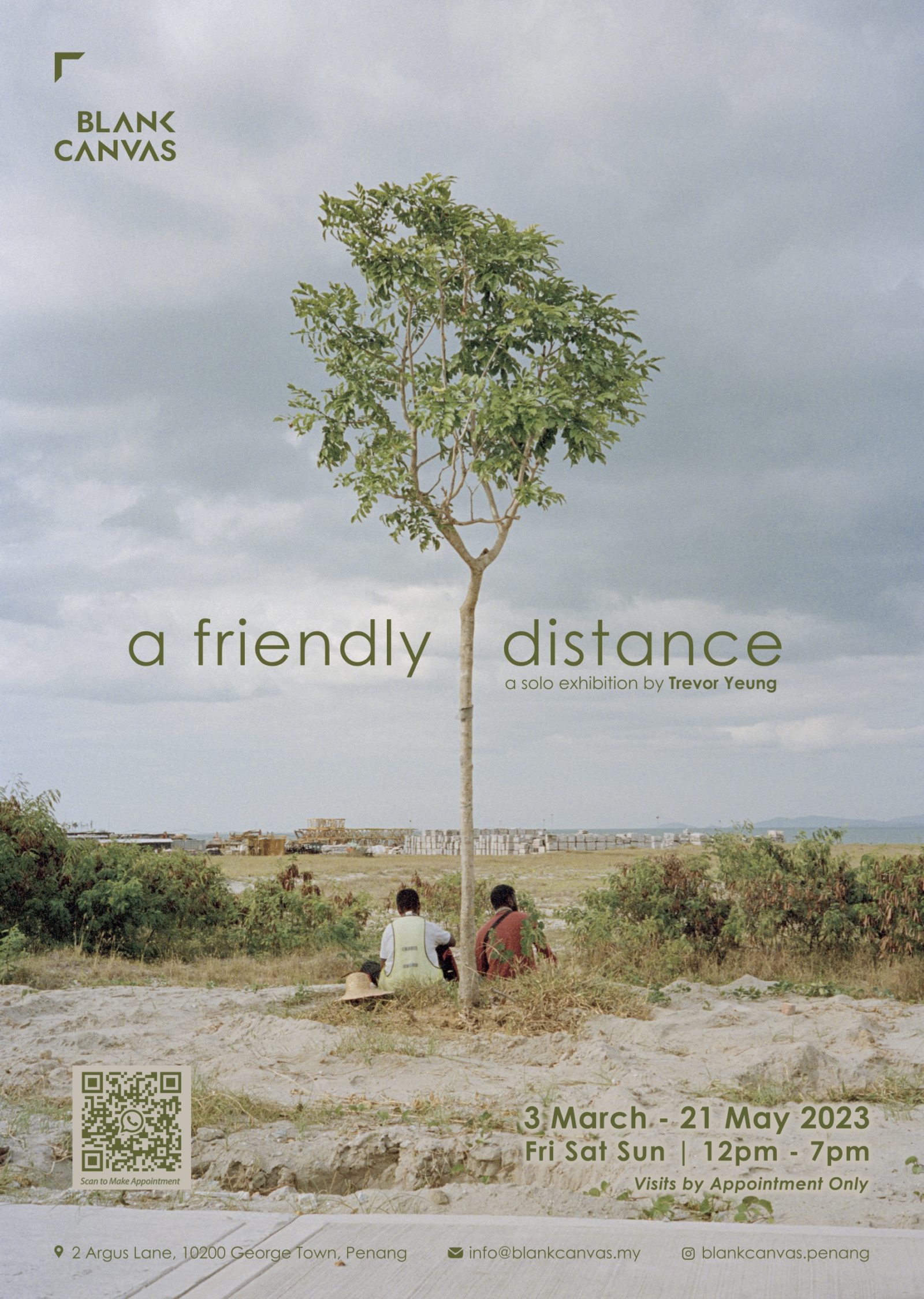 There exists a friendly distance between every interaction. A space that is polite but not intimate. A gap that stretches between unanimity and ambiguity. That distance could exist between two individuals, two cultures, or any two species for example, humans and plants.
This exhibition is the outcome of Trevor Yeung's residency in Penang. Here, he explores the relation between Penang and his home in Hong Kong. During his time here, Yeung feels as though he has discovered a quality of peacefulness and simplicity which has been lost in Hong Kong.
The exhibition opens with an image of the backs of two persons standing within a comfortable distance from each other at the end of an infinity pool overlooking a dense urbanscape, which has expanded through vast areas of reclaimed land; and closes with an image of the backs of another two persons sitting side by side with a young tree nestled in between, overlooking the vast empty space of a newly reclaimed site, yet to be developed. Bookended in between is a parody of remorse for a culture that is heading towards an alternative at one end, and grasping at the tail end of an increasingly obsolete past at the other.