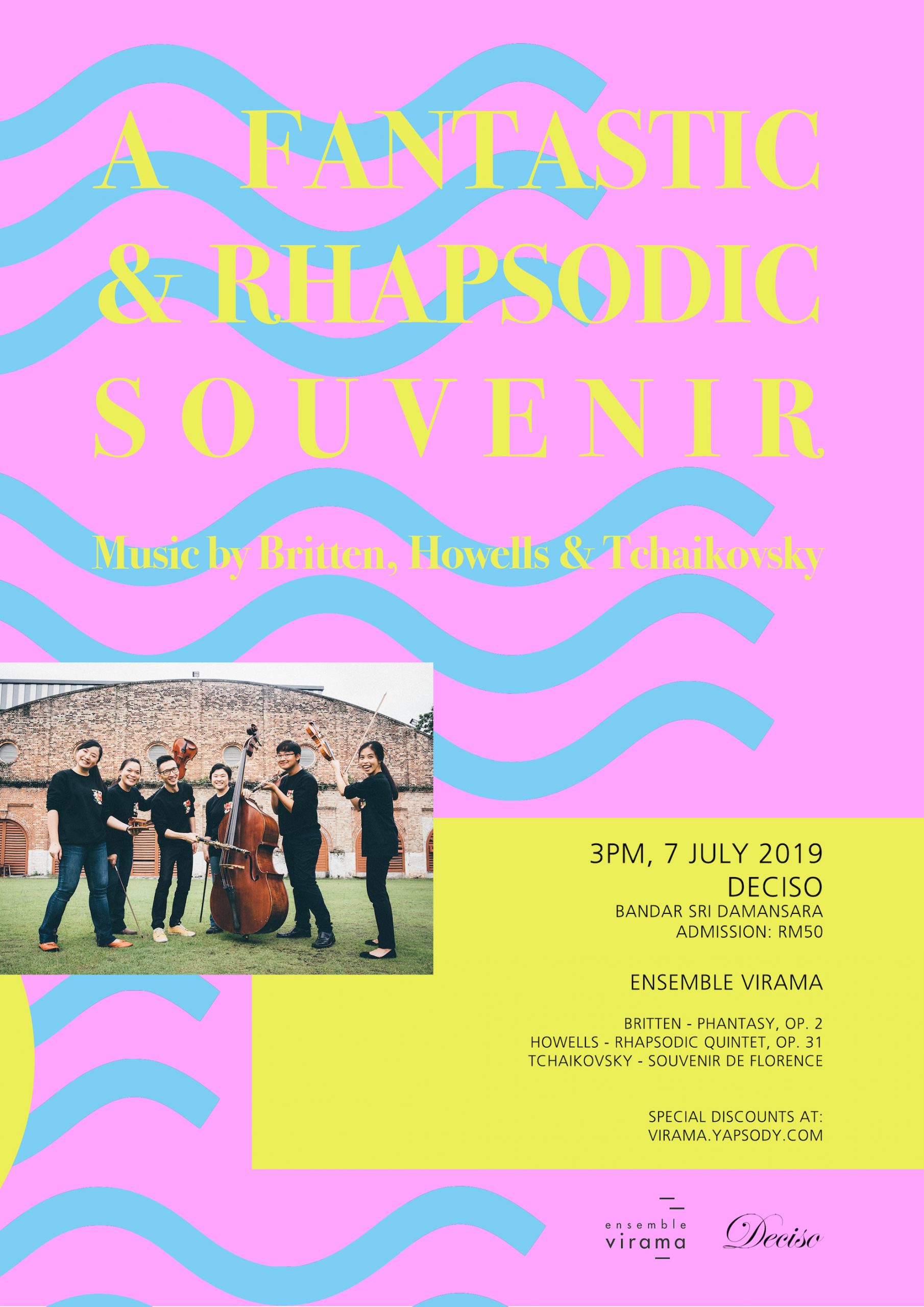 Ticket types:
Standard RM50 (single entry)
Combo RM80 (single entry to 4 or 5 May as well as 7 July events)
"A Fantastic & Rhapsodic Souvenir" is Ensemble Virama's 14th production. In this matinee concert, we delve into the Romantic worlds of Herbert Howells, Benjamin Britten, and the incomparable Pyotr Ilyich Tchaikovsky. Online sales will begin from 11th March 2019.
Programme
H. Howells – Rhapsodic Quintet, Op. 31
B. Britten – Phantasy Quartet, Op. 2
P.I. Tchaikovsky – Sextet, "Souvenir de Florence"
Musicians
oboe – Howard Ng
clarinet – Fong Yee Seong
violin 1 – Bernice Ooi
violin 2 – Andrea Sim
viola 1 – Angela Lou
viola 2 – Cheryl Choi
cello 1 – James Ng
cello 2 – Eugene Chong