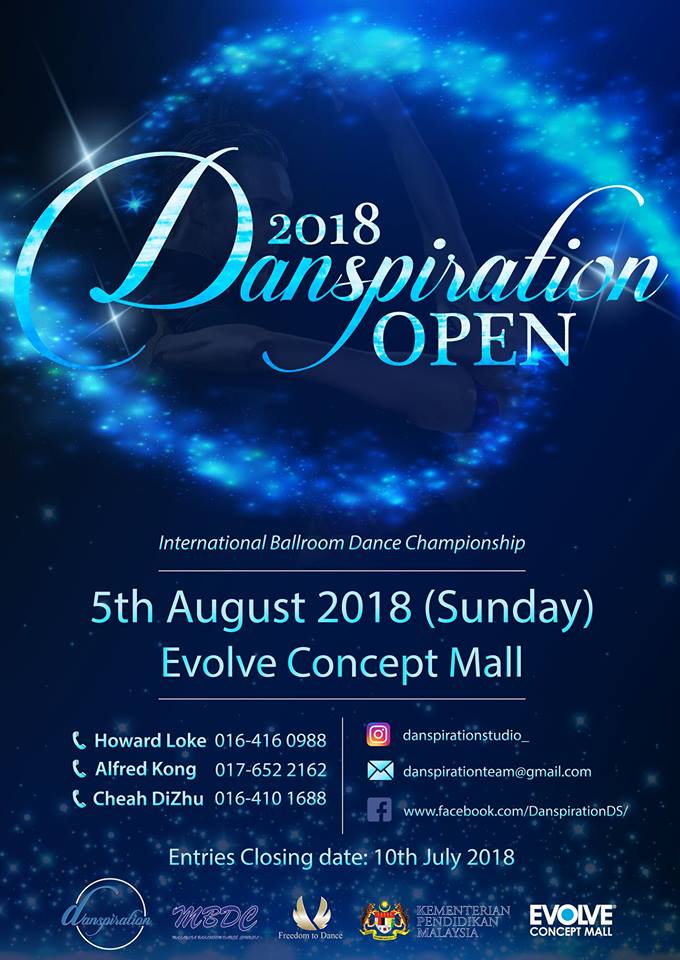 2018 Danspiration Open
Welcome to our very first Competition by Danspiration Studio. It will be our pleasure to host this prominent championship.
We believe in quality dancing, freedom and right to dance.
Join us as we bring you a night to remember. Competitors please do not hesitate to drop us your entry forms at our email.
Day ticket is RM50/pax.
Night ticket 1st Row – RM250/pax
Night ticket 2nd Row – RM200/pax
Entries closing date is 10 July 2018.