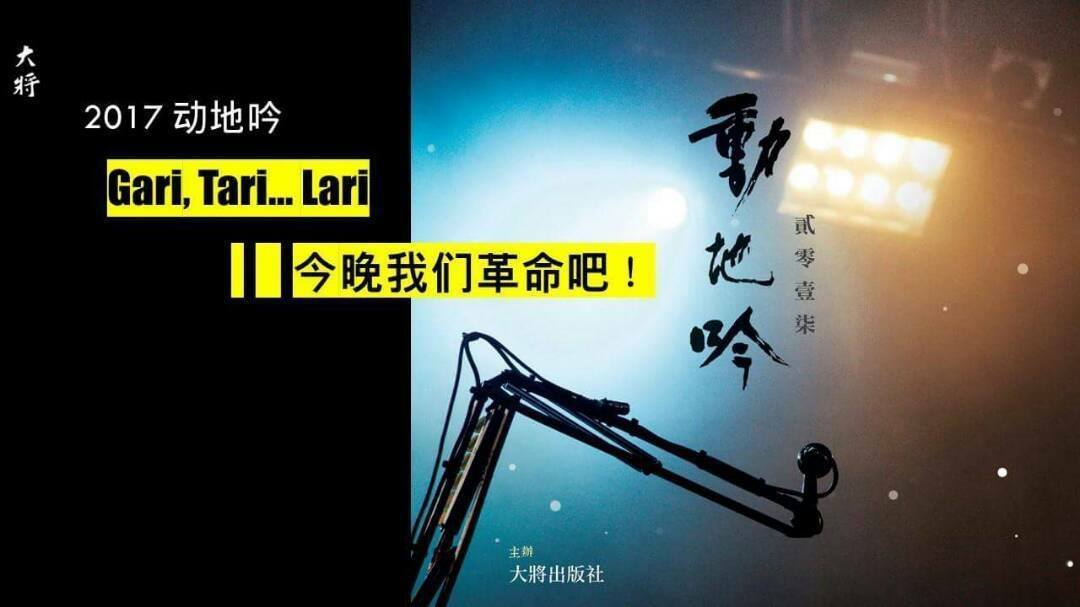 作为马来西亚最受欢迎的文学活动,"动地吟"演出的主题内容与马来西亚风俗民情息息相关,更谈论家国、社会议题等。"动地吟"以现代诗为主轴,以朗诵、演唱、舞蹈、音乐等艺术方式呈现诗歌、让文学走入民间。此外,我们也邀请各界艺术家集结,以不同的表演形式呈现诗句延伸而成的艺术创作。
"贰零壹柒动地吟"将结合本地著名资深剧场工作者邓壹龄担任导演,把剧场艺术元素注入,首度以"越狱"概念的舞台剧呈现"动地吟"。
Dong Di Yin is the most popular literature event in Malaysia, but it's not just because of literature. The work presented is closely related to the everyday life of Malaysians, and political undertone has long been the main theme. Dong Di Yin features renowned Malaysian poets reciting their work with captivating monologues. In addition, various artists also present their artistic creations, all inspired by poetry.
After nearly 30 years since its inception, Dong Di Yin has further evolved in year 2017.  In addition to poetry recital, Ling Tang, the Director, is infusing various theatrical elements into the poets' performances.  For the first time in Malaysia, this is a play written in poetry, and performed by the poets themselves.
The theme "Gari, Tari…Lari" hints at the imprisoned yet uncompromising souls of the poets.  Come witness how we dance… and escape…
26 August 2017 (Sat) 3 pm
26 August 2017 (Sat) 8:30 pm
27 August 2017 (Sat) 3 pm
27 August 2017 (Sat) 8:30 pm
· Kindly present your Dcard for verification upon ticket collection.
· All tickets are inclusive of RM3.00 ticket handling fee and 6% GST.
1. Damansara Performing Arts Centre
   H-01, DPAC, Empire Damansara
   Jalan PJU 8/8, Damansara Perdana,
   47820 Petaling Jaya, Selangor.
   Tel: +60 3 4065 0001, 4065 0002
Ticket Holder Promotion 2017:
DPAC ticket entitles you to enjoy all our special savings* at DPAC's Partners at Empire Damansara! The Promotions is running until 31st December 2017! So, please hold on to your DPAC tickets and take this fabulous opportunity (valid for a one-time use and a week from the performance date itself at any partnership restaurant or shop for each ticket)! T&C apply.