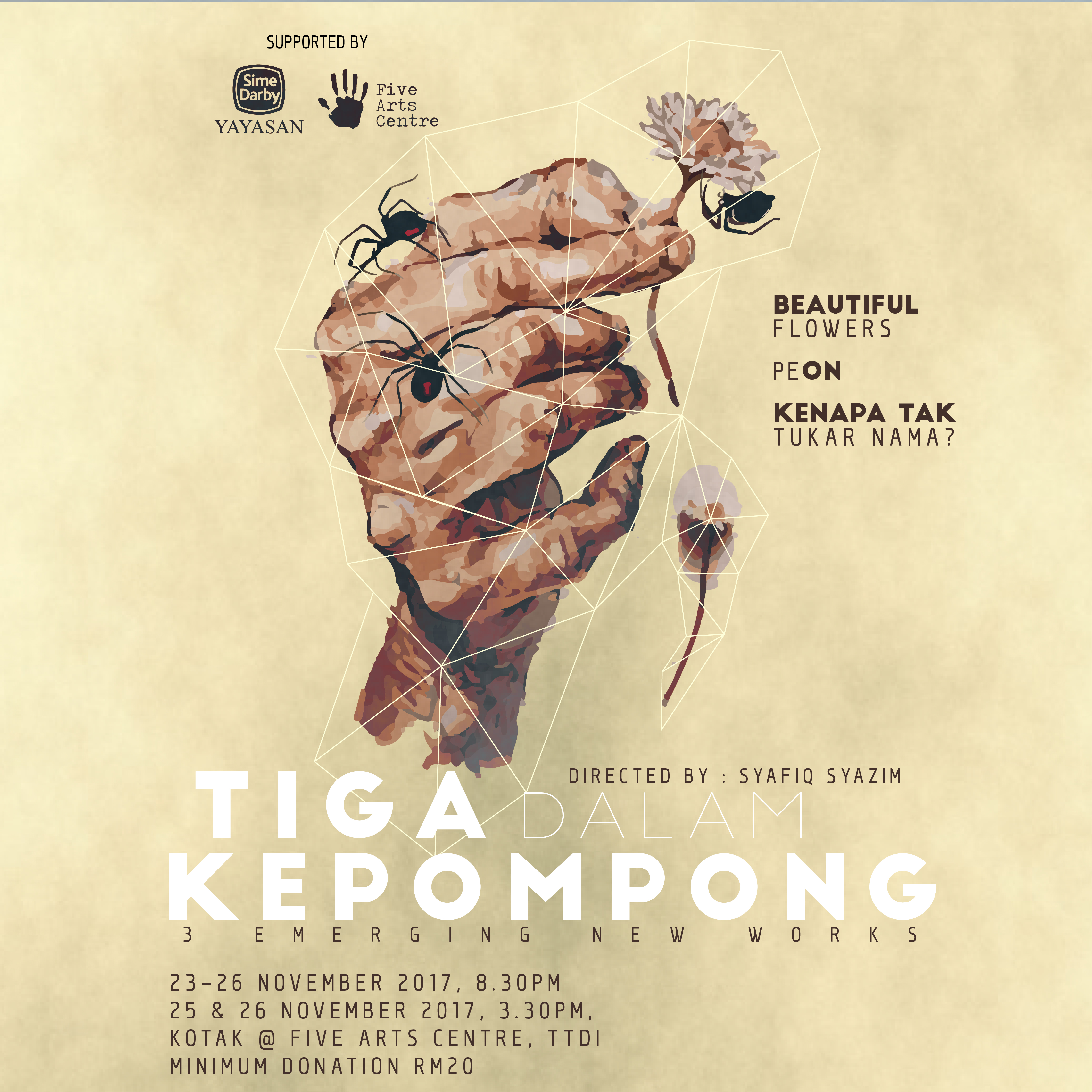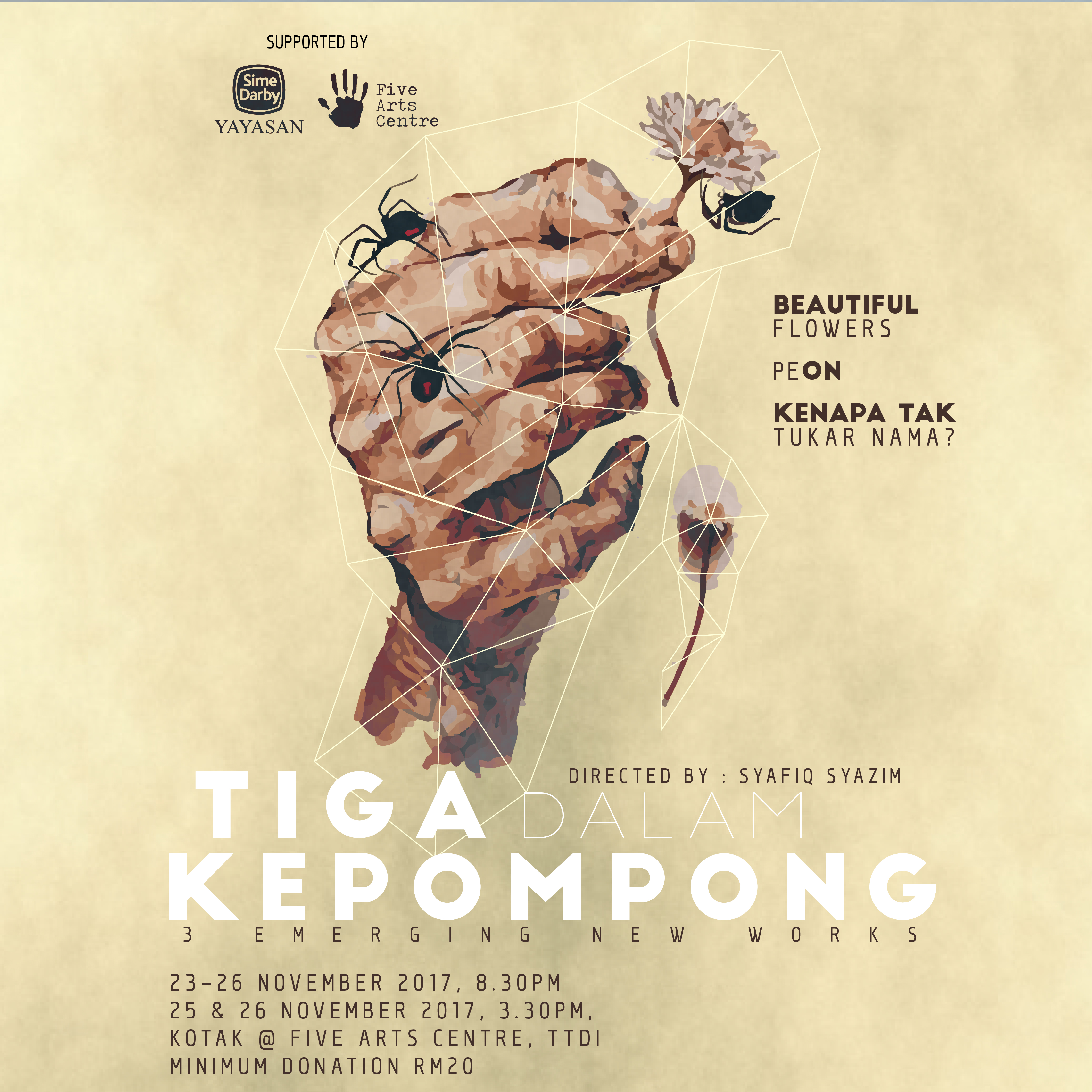 Tiga Dalam Kepompong
A three-piece play "3 dalam Kepompong"organized by Five Arts Centre consists of "Beautiful Flowers", "Kenapa Tak Tukar Nama?" and "Peon". These 3 plays represents it's own identity; in which this show also reveals the struggles dealing with society. This stage theatre's main objective is to create awareness and educating people on the dealing with society in this modern era.
This show is supported by Five Arts Centre and Yayasan Sime Darby with official media partner Asterik Anak Seni Production. June Tan act as our Executive Producer and me; as their producer. One of the plays (Beautiful Flowers) in this project touches on child abuse, depression and suicide. We want to also help spread the awareness of child abuse and mental illness suffered by children. We also invited The Challenger (focuses on mental illness and depression), and we are collaborating with Thursdays Cafe, Renderbrew Cafe and The Venopian Solitude band.
The show is in English and Bahasa.
Box Office Opens
From 23rd November 2017 to 26th November 2017
Performance Date & Time
23 rd November (Thu) 8:30 pm
24 th November (Fri) 8:30 pm
25 th November (Sat) 3:30 pm
25 th November (Sat) 8:30 pm
26 th November (Sun) 3:30 pm
26 th November (Sun) 8:30 pm

Venue
27, Lorong Datuk Sulaiman 7,Taman Tun Dr Ismail, 60000 Kuala Lumpur.
For enquiries:
Farah Kamsari
Tel: 0177558980

Other Events You May Like