UNTIL WE CATCH THE DAWN: The Emerging Directors Lab Showcase I
After more than a year's hiatus (phew!), Theatresauce returns for its third season with a fresh batch of directors from the 2021 Emerging Directors Lab. Together they bring you UNTIL WE CATCH THE DAWN, a quintuple bill of short plays that explore hauntings from the past and the pursuit of closure.
Equal parts hilarious and damning, the plays ask the question: Can we forgive the people we love when they make choices that we cannot understand?
The plays, in order of performance:
THE WIDOW OF FORT ROAD
from Landmarks: Asian Boys Vol. 2
by Alfian Sa'at
with Lok Shi Hoong & Putrina Rafie
Directed by Dexter Zhen
DOWNSTREAM, DELTA
from Landmarks: Asian Boys Vol. 2
by Alfian Sa'at
with Phraveen Arikiah & Charles Roberts
Directed by Low Yee Choy
NOAH
by Shamaine Othman
with Atiqah Ashburn & Hana Nadira
Directed by Mia Sabrina Mahadir
IRIDESCENCE
from The Optic Trilogy
by Alfian Sa'at
with Siti Farrah Abdullah & Dominic Lucien Luk
Directed by Dinesh Kumar Maganathan
ONTHAKAN - THE BLUE HOUR
by Rajkumar Thiagaras
with Naveen Raja & Asraf Zulk
Directed by Dhinesha Karthigesu
Stage Manager: Mitrani Wong Hansern
Technical Manager: Tarrant Kwok
Details
Date  Time:
June 9 (Wed) - 13 (Sun) @ 8.30 pm
June 12 (Sat) - 13 (Sun) @ 3.00 pm
Venue:
Lot'ng Arts Space
32-2, Jalan USJ 10/1E
Taipan Business Centre, Subang Jaya
47620 Selangor
Tickets can be purchased starting 1st May
Price: RM32 flat
FOR MATURE AUDIENCES
Trigger warning: UNTIL WE CATCH THE DAWN contains strong language and themes exploring sexuality, death and suicide. Viewer discretion is advised.
Covid-19 prevention SOPs apply. Seats are limited!
—
UNTIL WE CATCH THE DAWN is the first of three public showcases of the 2021 EDL and is supported by the Cultural Economy Development Agency (CENDANA).
Event Dates
From 9th June 2021 to 13th June 2021
Performance Date & Time
09 th June (Wed) 8:30 pm
10 th June (Thu) 8:30 pm
11 th June (Fri) 8:30 pm
12 th June (Sat) 8:30 pm
12 th June (Sat) 3:00 pm
13 th April (Tue) 8:30 pm
13 th April (Tue) 3:00 pm

Venue
Lot'ng Arts Space, Jalan USJ 10/1e, Taipan Business Centre, Subang Jaya, Selangor, Malaysia
WEBSITE
https://www.facebook.com/Theatresauce/photos/gm.305592837618848/2294099890725151
Other Events You May Like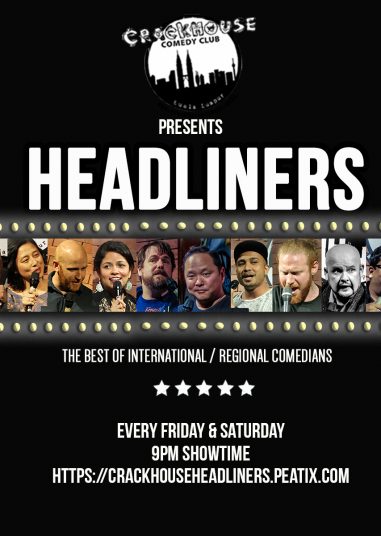 The Kings of Komedi | 100% Malay Stand-up Comedy
DISCLAIMER: 100% Malay Language ShowMake Bahahasa Funny Again! A compilation of the Best Malay Stand-up Comedians that are way ahead of their time. A refreshing change to the stereotypical slap-st[...]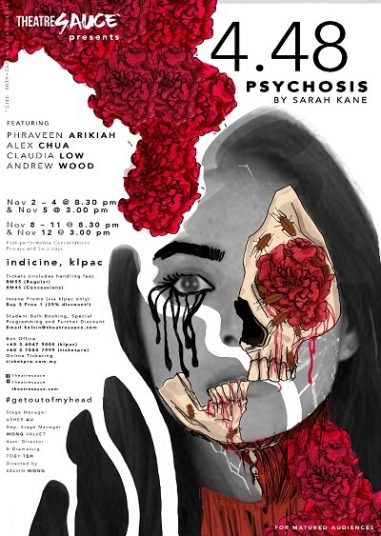 Sarah Kane's 4.48 Psychosis
"How do I stop? How do I stop? How do I stop?"Delve into the trippy and electrifying subconscious of an individual dealing with clinical depression. Through a support system of friends, appoin[...]
GETTING THERE