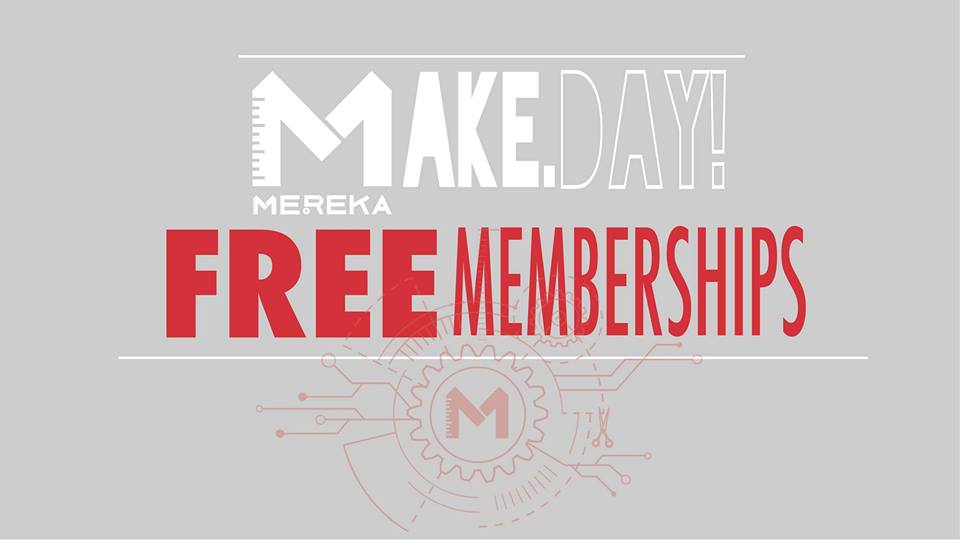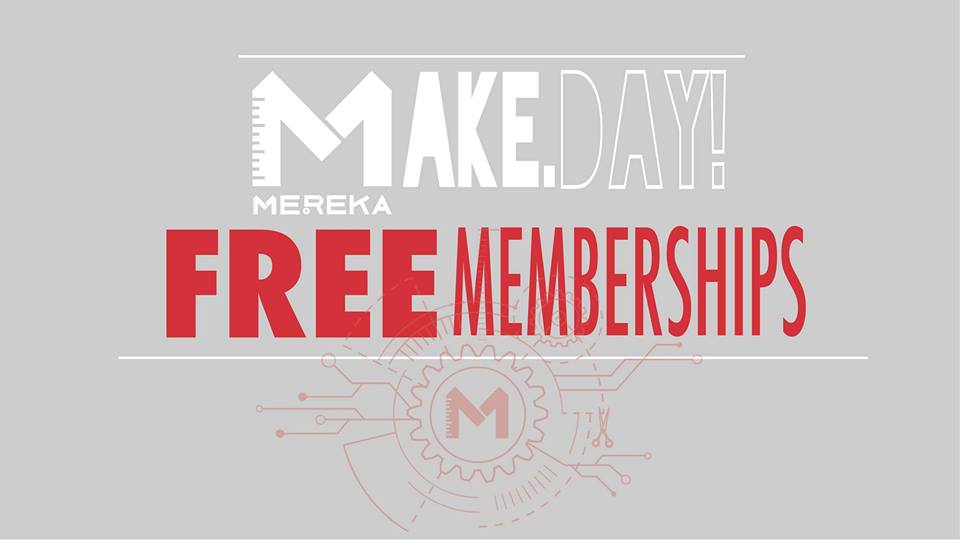 Me.reka Make.Day!
Me.reka Make.Day! -
OPEN DAY FOR FREE MEMBERSHIPS!
Are you a SKILLED maker with a craft you are craving to explore further?
Would you like access to state of the art tools and expert guidance from talented makers?
Do you have an idea that you would like to realize into a real-world prototype?
Have you been looking for a supportive & creative work environment but don't really know where to go!
Welcome to Make.Day!
Gain access to some of our Creative labs including our Fab! Lab (for all your wood & metal needs), Art & Design Lab (state of the art laser cutter, 3D printing, AutoCad, & digital design workstations) and the Electronics Lab (open source microcontrollers such as the raspberry pi, soldering stations, dc power supplies, electronics toolkit, etc.)
On every 3rd Friday of each month, we will be hosting an open day for you to check out what Me.reka has to offer a 'Maker in Malaysia' and get a chance to be onboarded as part of the Me.reka Maker team, FOR FREE!
Our memberships can only be PROmoted, never demoted, to a PRO-member as our aim is to build a local community of passionate creatives! Me.reka Pro Makers will be a special pool of selected members who will be allowed further access to the labs between 4pm-8pm on selected weekdays and between 2pm - 6pm every weekend subject to our space availability.
Our vision is to build a community of makers who want to get involved with us as mentors, consultants, ambassadors, and trainers. You will be able to partake in Me.reka's flagship educational programmes for the greater public in the spirit of Open source.
We want to help sow the seeds for the future industries of Malaysia and are counting on you to share your knowledge with others!
This is a first come first serve basis with only 5 people per lab at a time. So come early, no sign up necessary! However, if you can't make it this month stay posted for the next Make.Day! in October.
Other Events You May Like
GETTING THERE