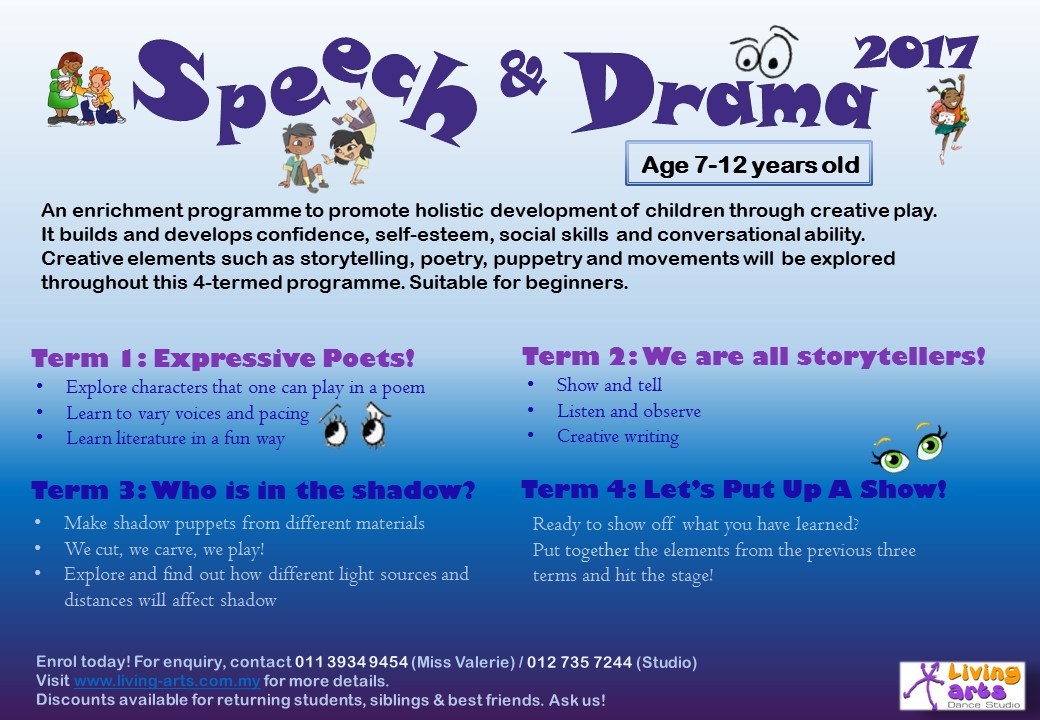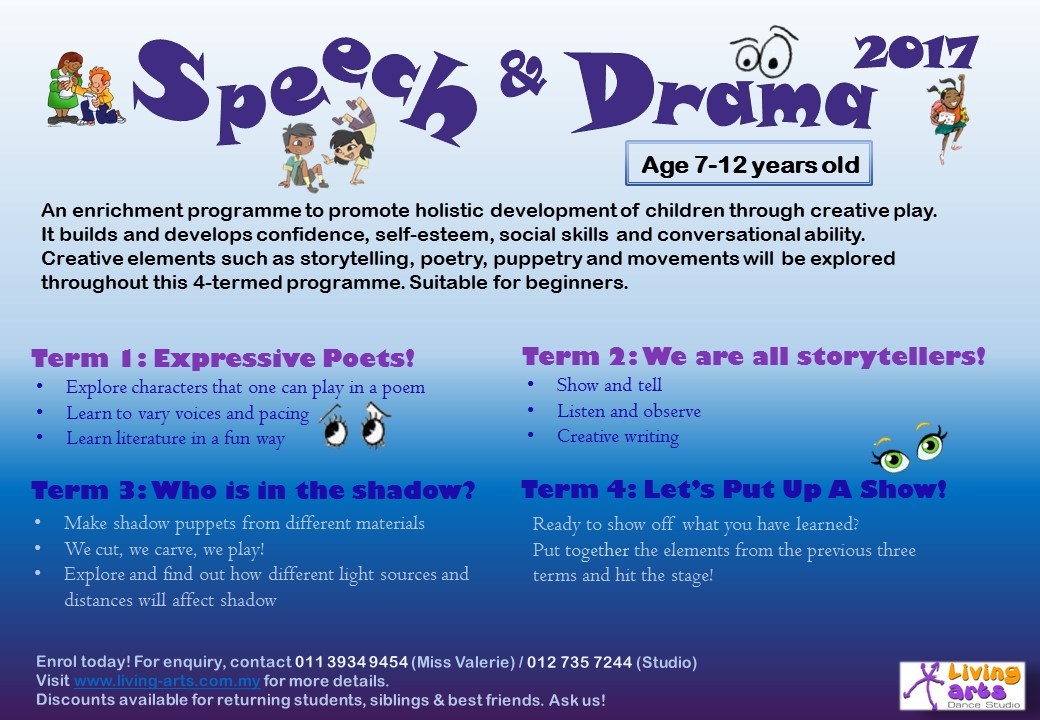 Speech & Drama Programme
An enrichment programme to promote holistic development of children through creative play. It builds and develops confidence, self-esteem, social skills & conversational ability. Creative elements such as poetry, storytelling, puppetry and movements will be explored throughout this 4-termed programme. Suitable for beginners.
Term 1: Expressive Poets!- Explore emotions, moods & atmosphere aside from own experience.
Term 2: We are all storytellers!- Express through drawing, writing, movement, vocalization and etc.
Term 3: Who is in the shadow?- Experience puppet-making & shadow play.
Term 4: Let's Put Up A Show!- Put together elements from above three terms and hit the stage!
For enquiry, contact 011 3934 9454 (Ms Valerie) / 012 735 7244 (Living Arts)
Discounts available for returning students, siblings & best friends. Ask us!
Box Office Opens
From 31st March 2017 to 25th November 2017
GENRE
Education Family/Children Performance Poetry Speech and Drama Storytelling
Venue
WEBSITE
For enquiries:
Ms Valerie
Tel: 01139349454
Email: valchian@gmail.com
Other Events You May Like