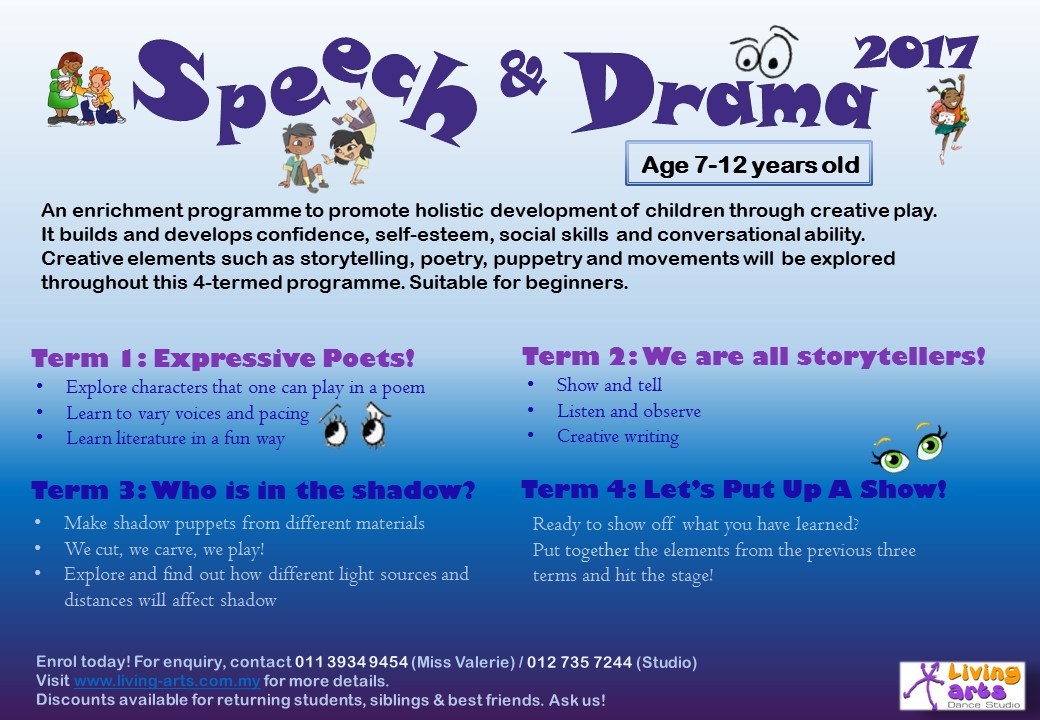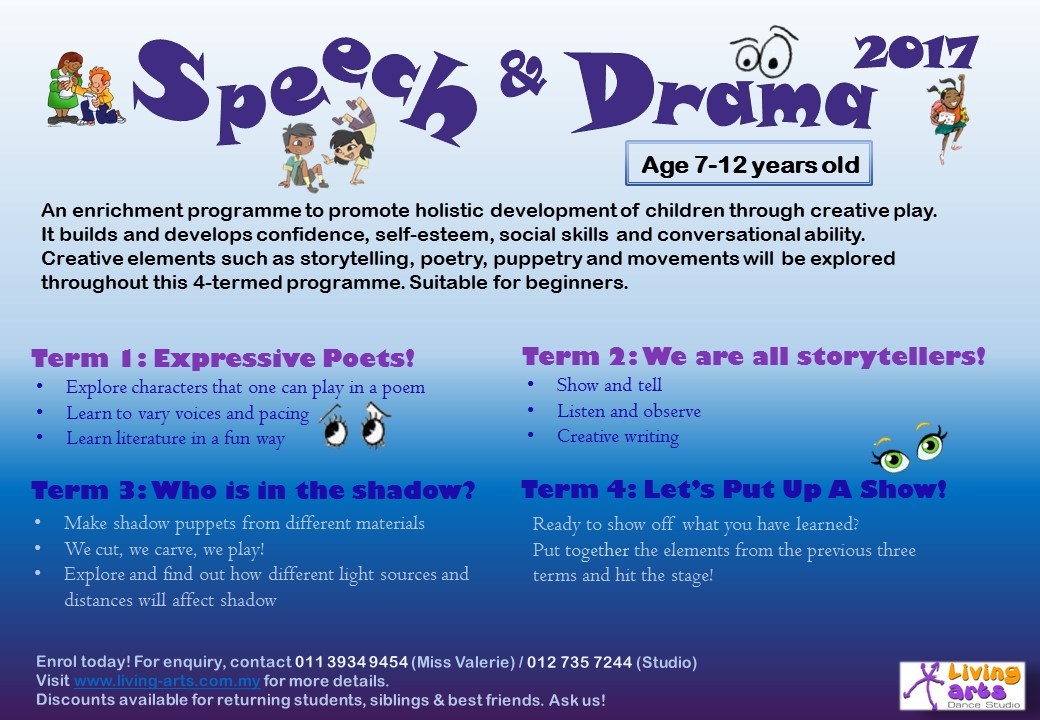 Speech & Drama Programme
An enrichment programme to promote holistic development of children through creative play. It builds and develops confidence, self-esteem, social skills & conversational ability. Creative elements such as poetry, storytelling, puppetry and movements will be explored throughout this 4-termed programme. Suitable for beginners.
Term 1: Expressive Poets!- Explore emotions, moods & atmosphere aside from own experience.
Term 2: We are all storytellers!- Express through drawing, writing, movement, vocalization and etc.
Term 3: Who is in the shadow?- Experience puppet-making & shadow play.
Term 4: Let's Put Up A Show!- Put together elements from above three terms and hit the stage!
For enquiry, contact 011 3934 9454 (Ms Valerie) / 012 735 7244 (Living Arts)
Discounts available for returning students, siblings & best friends. Ask us!
Box Office Opens
From 31st March 2017 to 25th November 2017
GENRE
Education Family/Children Performance Poetry Speech and Drama Storytelling
Venue
2nd Floor, Giant Hypermarket, Jalan BK5A/1, Bandar Kinrara, Puchong , 47100 Puchong , Selangor
WEBSITE
For enquiries:
Ms Valerie
Tel: 01139349454
Email: valchian@gmail.com
Other Events You May Like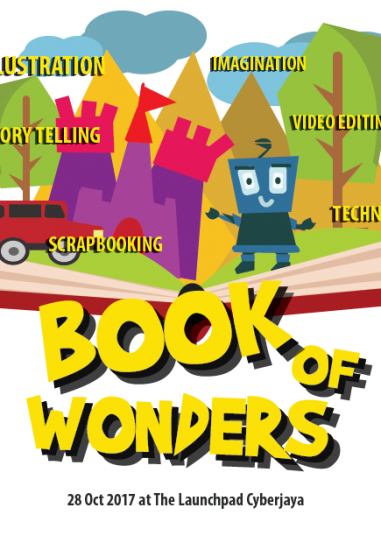 Book of Wonders!
BOOK OF WONDER! Bring up kids imagination and creativity along with learning digital technology to create the valuable portfolio. Kids able to learn, play and explore their imagination. Learn to ma[...]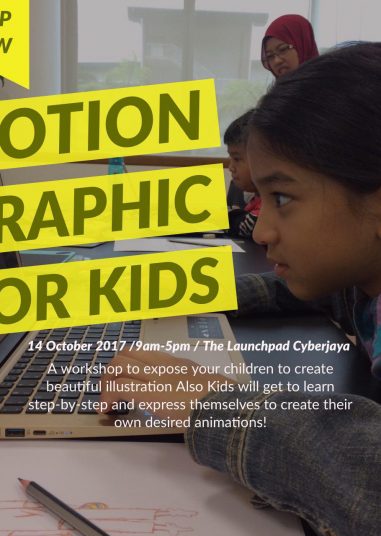 Motion Graphics Animation For Kids
Motion Graphics Animation For Kids! Multimedia for Kids: Creative Sandbox and Launchpad Academy presents Motion Graphics for Kids, a full day workshop to expose your children to the beautiful groov[...]